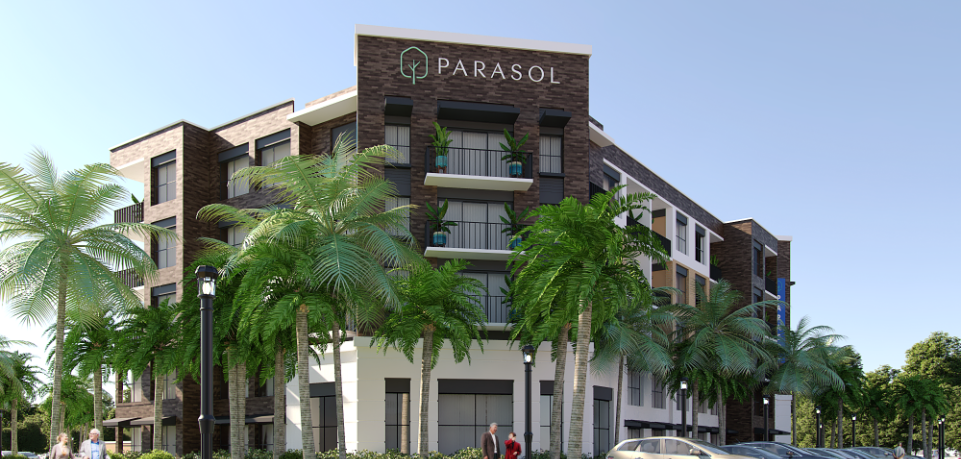 MELBOURNE, Fla. — Adëlon Capital has broken ground on its first senior living property, Parasol Melbourne in Melbourne.
Cimbra Partners is the principal co-investor on the project. United Plus Property Management will operate the community, which Certified General Contractors will build.
The four-story luxury community will feature 159 one- and two-bedroom units ranging from 742 to 1,067 square feet.