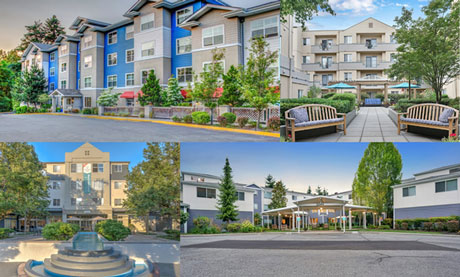 SEATTLE — CBRE Senior Housing has arranged a refinancing for a portfolio of four senior living properties in the Seattle metropolitan area.
The four senior living communities are located on infill sites. The portfolio features 368 total units, of which 91 units are for independent living and 277 units are for assisted living.
CBRE secured a five-year, $49 million, floating-rate loan with 36 months of interest-only payments through a national bank. MBK Senior Living will continue to operate the four properties as it has since acquisition.
Aron Will, Austin Sacco, and Matthew Kuronen of CBRE Senior Housing who arranged the financing on behalf of a joint venture Capitol Seniors Housing and The Carlyle Group. The transaction represents CBRE's second financing of this four-community portfolio. CBRE also financed the acquisition of the portfolio for CSH and Carlyle in 2016.