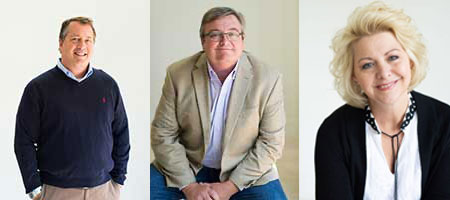 CHARLOTTESVILLE, Va. — Commonwealth Senior Living, a Charlottesville-based operator, has promoted Earl Parker to CEO.
The move is part of a planned transition. The former CEO, Richard Brewer, will stay on as chairman. Michelle Hamilton, formerly senior vice president of operations, was also promoted to fill Parker's previous role as chief operating officer.
Brewer founded the company in 2002 and led the company's growth from three to 33 communities over the last 19 years.
"Since I joined the company in 2013, Commonwealth has grown considerably into one of the largest senior living providers in the Mid-Atlantic, including Tennessee, Virginia, Maryland and Pennsylvania," says Parker. "We plan to continue to selectively grow our footprint across our marketplace."
Parker has more than 30 years of leadership roles in the hospitality and senior living industries. Prior to joining Commonwealth, he was an integral part of the leadership and growth team for two large senior living owner-operators (Kisco Senior Living and Bell Senior Living) as well as founding and leading his own management company (The ELMS Group) for more than five years. Parker has led the successful acquisitions of more than 45 senior living communities and has supported more than 80 senior living communities across the country.
Parker earned his M.B.A. from UNC Chapel Hill's Kenan Flagler Business School and his bachelor's degree in hospitality management from Johnson and Wales University.
Hamilton will oversee the day-to-day community operations for the entire Commonwealth portfolio of communities. She has extensive experience in senior living operations, sales, marketing, branding, technology implementation, risk management, quality assurance, investor relations, executive coaching and building teams.
Hamilton received her bachelor's degree in business and her M.B.A. from Frostburg State University.