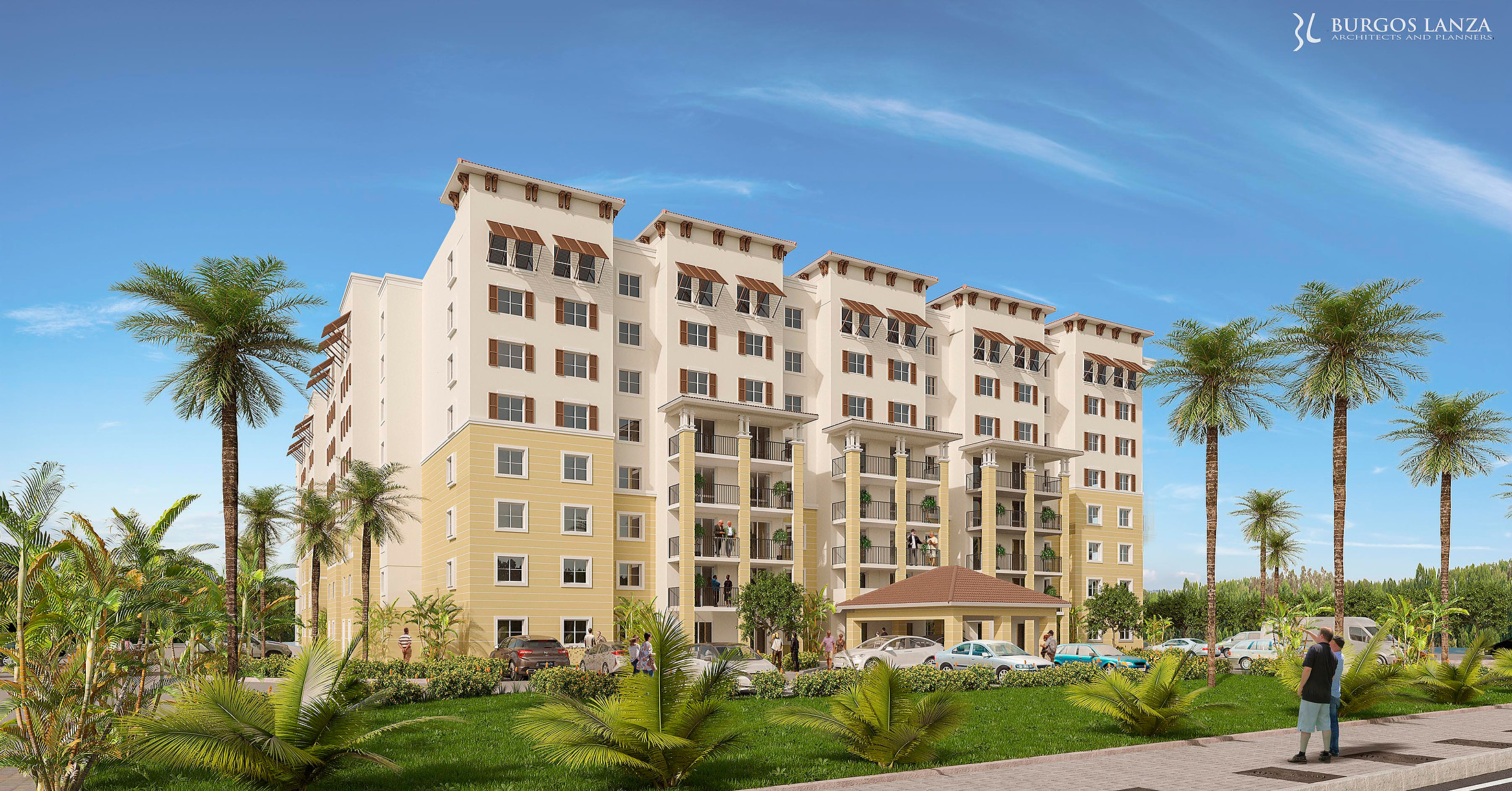 SWEETWATER, Fla. — Consolidated Real Estate Investments Holdings LLC (CREI Holdings) has broken ground on Lil Abner Apartments II, a 244-unit affordable seniors housing community in the Miami-Dade County municipality of Sweetwater.
Located on a 5.1-acre site, formerly home to Vann Academy, the project will feature an eight-story, 250,992-square-foot building with 197 parking spaces. Units will range from 588 to 940 square feet. There will be 106 one-bedroom units and 138 two-bedroom units. Forty percent of the apartments will be restricted to seniors earning no more than 60 percent of area median income.
Amenities include an interior courtyard and fitness center, as well as transportation service. The building will also share the amenities of the first Lil Abner seniors housing apartment building, including a pool, tennis courts and a clubhouse. CREI Holdings delivered Lil Abner Apartments I on a neighboring site in 2013 with 87 units.
The project architect for Lil Abner Apartments II is Burgos Lanza Architects & Planners, and the general contractor is First Florida. With project financing in place, provided by Centennial Bank, Lil Abner Apartments II is on track to be delivered in the next 18 to 24 months.