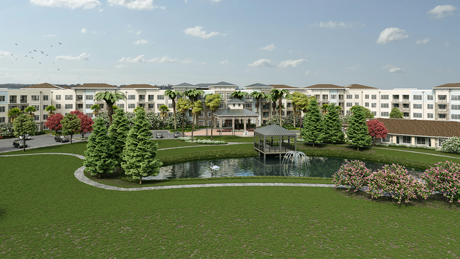 POINCIANA, Fla. — Dominium has started construction of Osprey Village, a 383-unit affordable seniors housing community in the Orlando suburb of Poinciana.
Once completed, Osprey Village will provide 383 units of affordable seniors housing. Qualifying residents must be age 62 or older and earn no more than 60 percent of the area median income.
Dominium acquired the land in July 2021 and financed the construction using 4 percent Low Income Housing Tax Credits and tax-exempt bonds.
Included in Osprey Village will be single-story cottages and an apartment building. The unit mix will consist of 173 one-bedroom flats, 142 two-bedroom flats, 32 three-bedroom flats, 18 two-bedroom cottages and 18 three-bedroom cottages.