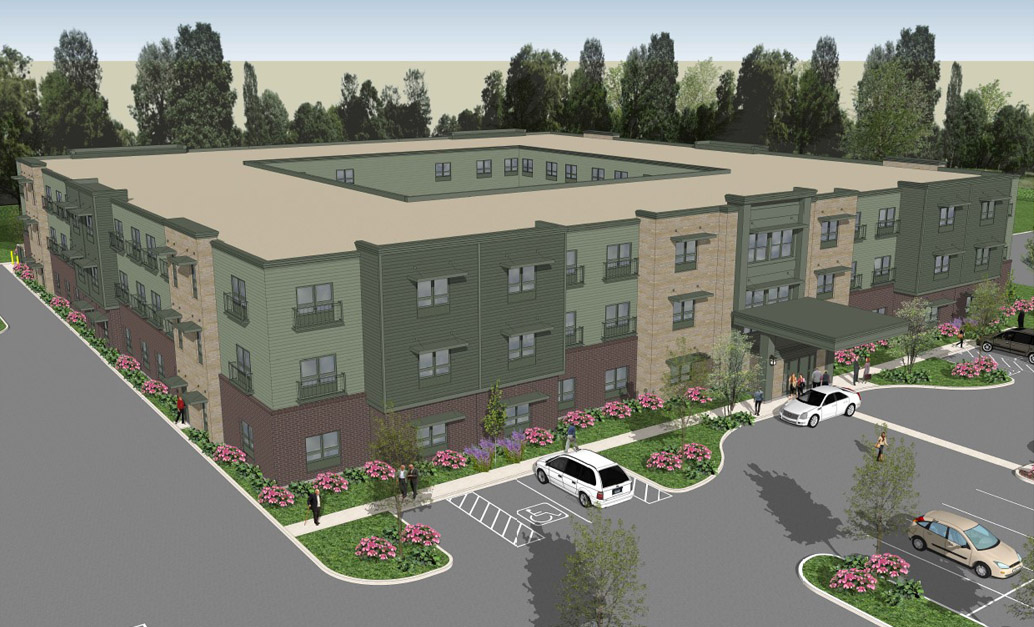 VALPARAISO, Ind. — Chicago-based Evergreen Real Estate Group has started construction of Green Oaks of Valparaiso, a three-story, 120-unit assisted living community for low-income seniors in Valparaiso.
The $30 million project is scheduled for completion in April 2023. It will offer 48 studio and 72 one-bedroom apartments, all of which will be reserved for seniors age 62 or older with incomes at or below 60 percent of the area median income (AMI). A financial assistance program will be available for those who qualify.
Green Oaks of Valparaiso will be licensed and regulated as a residential care facility by the Indiana Department of Health and approved to be an assisted living Medicaid-waiver provider by the Indiana Family and Social Services Administration.
Project partners include Evergreen Construction Co., Indiana Housing and Community Development Authority (IHCDA) and Gardant Management Solutions.
"So far, we have completed site grading, dug retention ponds and installed drainage infrastructure," says Andre Pintauro, president of Evergreen Construction Co. "Even as we continue to experience some pandemic-related challenges with supplies and labor, we expect to complete construction on time next spring, thanks in part to our integrated model that allows us to work in lockstep with the development team."
The IHCDA authorized 4 percent Low Income Housing Tax Credits (LIHTC) in support of the project. In addition, the City of Valparaiso issued tax-exempt bonds, which PiperSandler sold, providing debt financing. PNC Bank invested in the project, providing LIHTC equity.