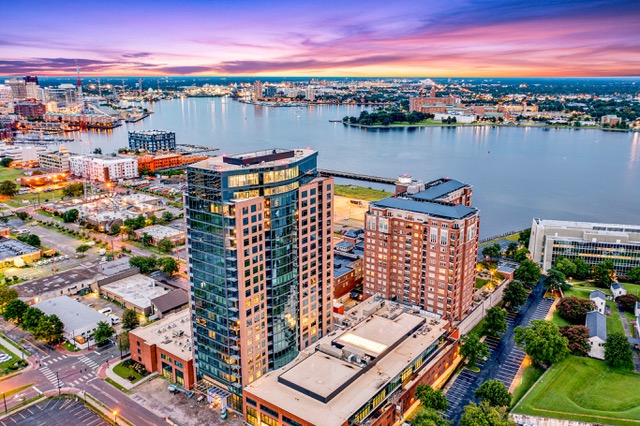 NORFOLK, Va. — Harbor's Edge, an independently owned continuing care retirement community in Norfolk, has completed construction of River Tower, a 24-story, 147-unit expansion.
Dallas-based architecture firm Three designed the new building, which expands the community's offerings across the continuum of care — independent living, assisted living, memory care and skilled nursing. In addition, the tower features 100,000 square feet of common areas and amenities.
Development costs were estimated at $145 million. A grand opening is planned for spring 2022, when all residents should be moved into the fully pre-sold expansion.
StudioSIX5 designed the interiors of the tower, and W.M. Jordan Co. handled construction. HJ Sims arranged construction financing.