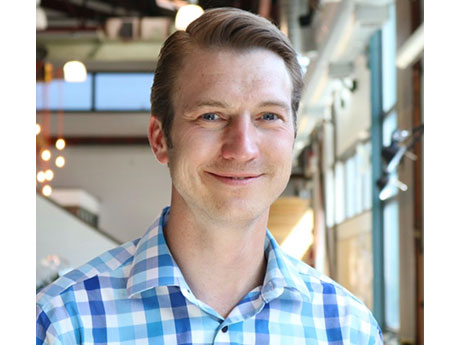 Active adult communities can increase wellness and foster community
with a holistic approach to food.
By Jami Mohlenkamp
The 96 million Americans over age 55 are fundamentally changing the expectations for active adult communities. Baby boomers are demanding something more — something different — than what was available for their own parents. 
One of the most impactful ways operators can adjust to meet the needs of this massive generation of people looking to get more out of their coming years is to reevaluate their food program.
Active adult communities intentionally designed for robust, engaging food programs can do more than just differentiate themselves from the pack; they can contribute to stronger mental and physical well-being for every resident and create a strong sense of place and connection to community. Two key elements are increasingly top of mind when creating a compelling food program: variety and experience. 
Engage with the experience
Our relationship with food is such an ingrained part of the human experience. Not only is it physically important to nourish our bodies, but food also has the power to build human connection through socialization and engagement. A sense of community and active engagement can have a profound impact on the health, wellness and quality of life of an older adult. 
Organic and locally sourced foods have become a mainstay for many older adults, but the inclusion of an on-site farm or greenhouse takes it one important step further. Not only does growing food on-site allow for fresher ingredients and a reduction in the carbon footprint created by transporting food across the globe, it also creates a programming and placemaking opportunity for residents. 
A well-designed greenhouse or farming element can allow residents to take part in the experience of cultivating and harvesting their own fresh food. That food can then be sourced by the on-site restaurant to provide a seasonal dining experience. Residents can sit down for a meal, look out the window and revel in the role they played to bring the food to their own table. 
Incorporation of a design element like this is not as simple as planting some seeds. In fact, the process often represents a substantial investment, but the rewards for residents and for the community's brand can be more than worth the effort. At OZ Architecture, we've created a number of concepts with a food-forward focus.
The first step is determining the amount of space that can be allocated, and then siting and programming the spaces for successful production and maximum resident engagement. There are a variety of ways to design for on-site food growth both in urban and rural settings. 
In more rural or suburban settings, allocating one or two acres on the property for farming will provide the optimum yield, variety and engagement opportunities, while building a four-season greenhouse allows for more specialty fruits and vegetables to be grown year round in a smaller footprint.
Whether it's a smaller greenhouse or several acres of land, the design should empower residents to take part in caring for their own crop (ideally within a professionally managed setting). Considerations for mobility are also essential for this audience — a short vertical garden may be more appropriate than a raised ground planter, and wheelchair access will need to be seamlessly designed into the space.
Site location will also be key in determining the best outcomes for on-site farming. Developers will need to activate a truly agricultural way of thinking. Not only will they need to secure the necessary infrastructure and adequate land area, but also determine whether the soil is conducive to farming. There are a growing number of third-party companies that specialize in agriculture management and can support everything from site selection to managing the actual farming or gardening process for you.
But that doesn't mean on-site farming must remain exclusive to the large, high-end communities outside of urban cores. The concept is highly scalable. For example, if additional land is not an option, greenhouses can be built on rooftops and patios. 
An added benefit of a well-sited rooftop greenhouse is that heat recovered from an on-site restaurant below can be used for energy efficiency in colder weather. If a year-round greenhouse is still cost prohibitive, there's also always the option of using it as a traditional season-extender. 
Design for variety
Baby boomers make up about 21 percent of the American population and are still among the top spenders as millennials slowly increase their purchasing power. At one point in recent years, this demographic was eating out as many as 218 days a year — that's four times a week. As the pandemic slowly but surely moves behind us, we're seeing people of all generations eager to socialize and enjoy the variety of eating out once again. 
When it comes to variety, we're not only considering the variety of food choices, but also the variety of environments in which to enjoy a meal. One of the challenges for justifying a robust food program in active adult communities has always been the absence of a required meal plan. But, if there's only one dining concept on-site, residents are going to get bored pretty quickly. 
We keep them coming back for more by activating multiple satellite venues surrounding a core kitchen and programming for flexibility. 
Taking cues from all-inclusive resorts, which are designed to offer a variety of dining concepts on-site, active adult communities can provide the same sense of variety for their residents with centralized resources. 
What's more, there's an opportunity again here to involve residents in the process. For example, some communities offer a visual line of sight to the prep line, so residents can watch activities like fresh bread baking, tortilla production or pizza assembly. Building a demonstration kitchen where well-known chefs can drop in several times a month to teach a different skill or meal-prep is another compelling way to keep engagement levels high. 
Designing for variety is also scalable. If a core kitchen with three or more venues is not an option, consider designing a flexible space that would allow a transition from a fresh breakfast or bistro coffee shop into a quick-serve environment in the morning and to a fine-dining, white-tablecloth setting in the evening. 
Activating an outdoor space for food trucks and external venues to visit on a rotating basis during warmer months is also a scalable way to add variety to the menu while creating stronger connections to the external community.
Although maintaining a balance of proper diet and nutrition is critical for longevity and successful aging, achieving mental and physical wellness goes beyond what's on a menu. Active adults entering the next chapter of their lives want more. 
As placemakers, we can empower residents to grow and harvest their own food, lift the veil from the food preparation process, engage the surrounding community, and design venues for flexibility and socialization. Whether you're working with a blank slate or reimagining an existing space, the conversation starts around the dining table. 
Jami Mohlenkamp is principal at OZ Architecture, leading the active adult practice at the firm.