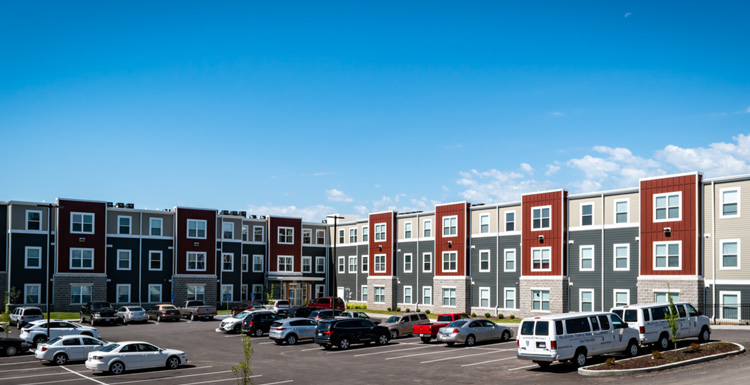 ST. LOUIS — A partnership including Roanoke Construction Inc., The Oakland Group LLC and BTWF Urban Initiative has opened Phase I of Scott Manor Senior Living, a mixed-income seniors housing community in St. Louis.
Phase I features 42 two-bedroom units, amenity space and 1,500 square feet of retail space. The first units are fully occupied.
Simultaneously with the grand opening, the partnership also broke ground on Phase II, which will add 50 one- and two-bedroom units to the property.
Missouri Housing Development Commission financed the development alongside private investors and lenders including St. Louis Equity Fund, Sugar Creek Capital, Legacy Bank and Trust, and Sterling Bank.
Both phases will meet Enterprise Green Communities specifications for energy efficiency, which will lower utility costs for residents and further reduce their housing cost burden.
The Sansone Group and BTWF Urban Initiative operate the community, in partnership with the St. Louis County Department of Human Services County Older Resident Program, which provides resident service coordination for all residents.
All of the 42 units in Phase I and 45 of the units in Phase II are rent and occupancy restricted to households at or below 60 percent of area median income. The remaining five units in Phase II will be available to households of any income.