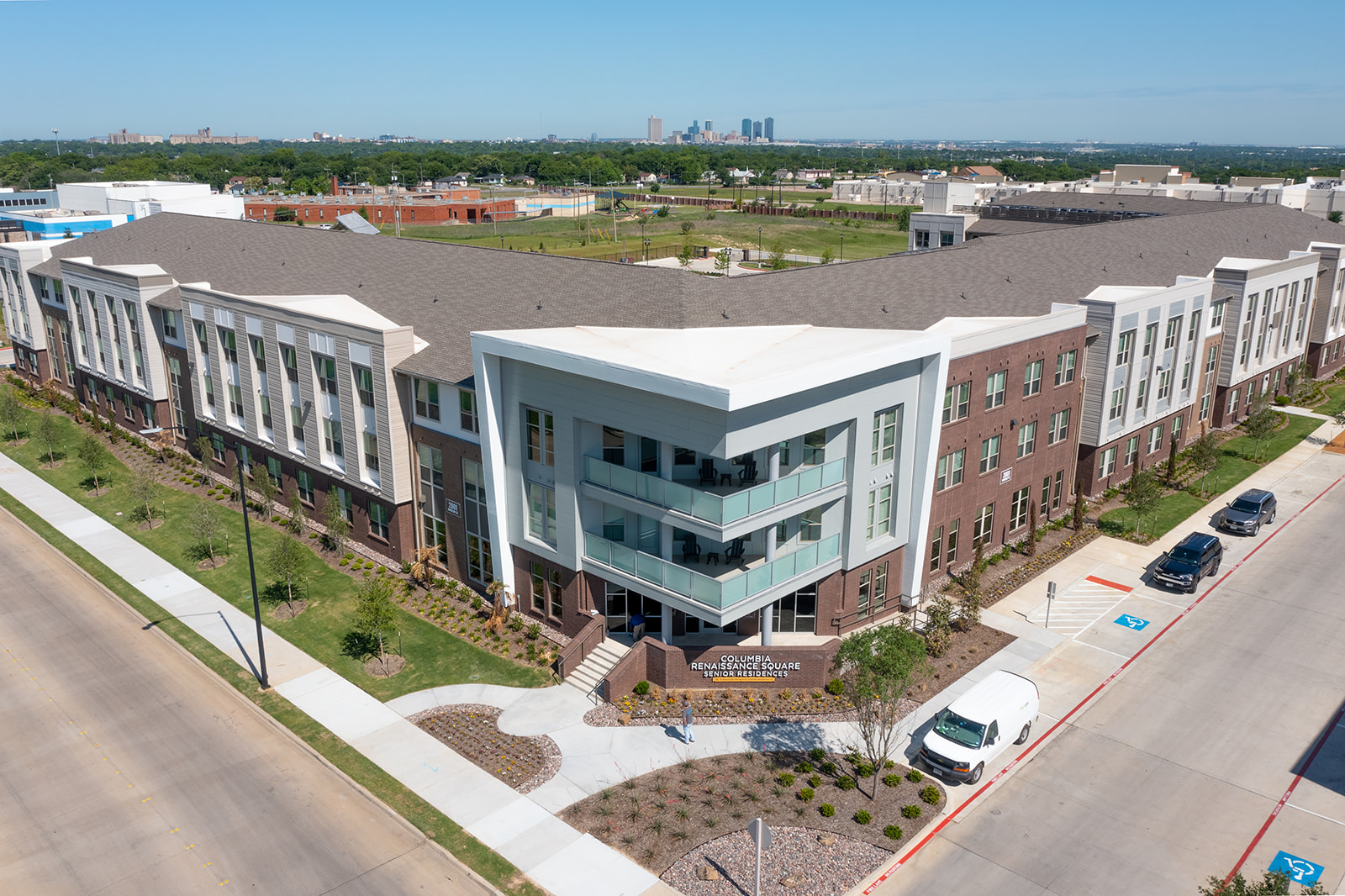 FORT WORTH, Texas — KWA Construction has completed Phase II of Columbia Renaissance Square in Fort Worth. Columbia Residential developed the 120-unit affordable senior living community for persons age 62 and above.
Designed with improved energy efficiency, indoor air quality and lower utility costs, the residences are built to achieve certification by National Green Building Standard.
JHP Architecture designed the three-story, 95,015-square-foot building. Purpose Built Communities, a nonprofit consulting firm, was also a partner on the project.