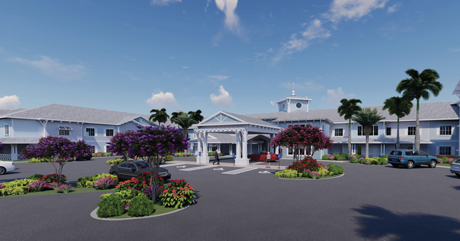 PUNTA GORDA, Fla. — Madison Marquette has received the construction loan for a 135-bed seniors housing community in Punta Gorda, just northwest of Fort Myers.
The project is the second project for Madison Marquette with partners Arbah Capital and operator Meridian Senior Living. The partners recently developed a 117,000-square-foot, 144-bed community in the Tampa suburb of Brandon.
H2C Securities Inc. a healthcare-focused strategic advisory firm, served as the exclusive advisor to the borrowers. Vice President Matthew Tarpley and Senior Associate Mitch Levine led the transaction for H2C.
The $37 million Punta Gorda development is slated for completion in early 2023. The Class A, 116,000-square-foot facility will be located on 4.4 acres.
Banesco USA procured the necessary project debt. Diaz Fritz Group is the project's general contractor and CASCO+R|5 is the architect.