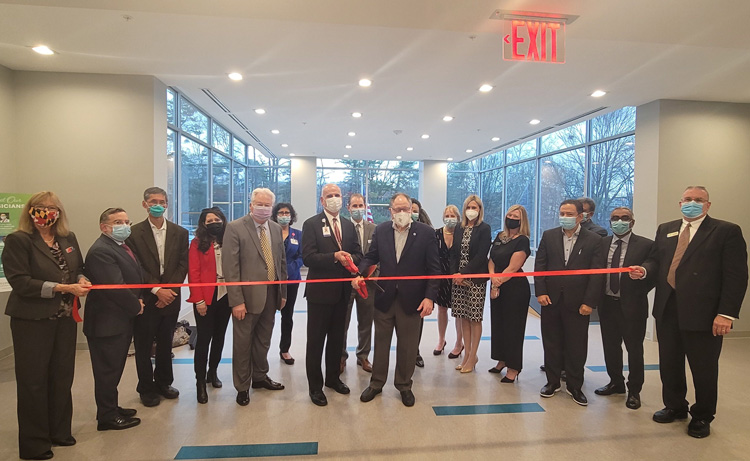 ROCKVILLE, Md. — The leadership of Collingswood Rehabilitation & Healthcare Center and Marquis Health Consulting Services have cut the ribbon on a $7 million renovation and modernization at the skilled nursing facility in Rockville.
Collingswood's renovation centered on an expansion of the rehab therapy gym and the incorporation of a spacious activities of daily living (ADL) suite. The gym features state-of-the-art equipment and technology to support the delivery of progressive rehab services, while the ADL suite mimics a home environment, enabling patients the opportunity to regain skills before returning home.
Collingswood's new design incorporates ample glass to capture abundant natural light and cleanly divide open spaces.
The modernization features enhancements throughout the facility. Those include the addition of 30 private rooms; updates to the dining rooms and lounges for residents and families to gather; and wide, bright hallways.