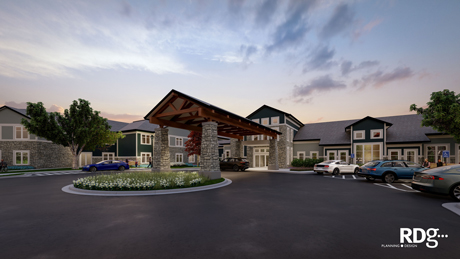 WEST DUNDEE, Ill. — McShane Construction Co. has been selected by Westbrook at Canterfield, LLC to build Woodlands at Canterfield in West Dundee, approximately 40 miles northwest of downtown Chicago.
The development will offer 91 assisted living units and 40 memory care beds, along with 16,000 square feet of amenity space and 92 parking spaces. It is located on a nine-acre site.
Completion of Woodlands at Canterfield is scheduled for April 2023. AG Architecture is the architect and RDG Planning and Design is the interior designer.