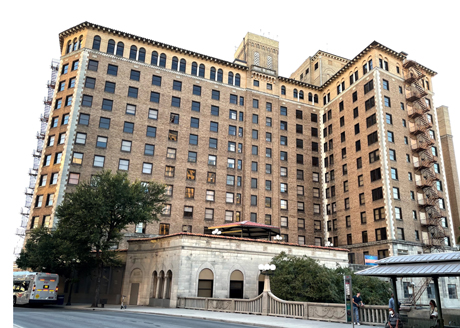 SAN ANTONIO — Merchants Capital has arranged $102 million in combined debt and equity financing to support the redevelopment of Granada Homes, a historic affordable housing property located along the River Walk in the heart of downtown San Antonio.
Originally constructed in 1927 as the Plaza Hotel, the property is currently a mixed-use, 14-story high-rise housing the low- and very-low-income senior population.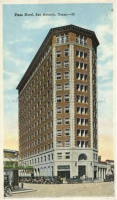 The financing for the project includes a $43 million Merchants Bank of Indiana construction loan and $35 million in Merchants Capital syndicated tax credit equity. Merchants Capital also secured a forward commitment for $24 million from Fannie Mae for permanent financing with the mortgage-backed security being purchased by the AFL-CIO Housing Investment Trust (HIT).
Granada Homes comprises 265 studio and one-bedroom units set aside for low-income elderly households. The renovation plan includes upgrades to the finishes and offerings of all units, designed to specifically meet the needs of seniors.