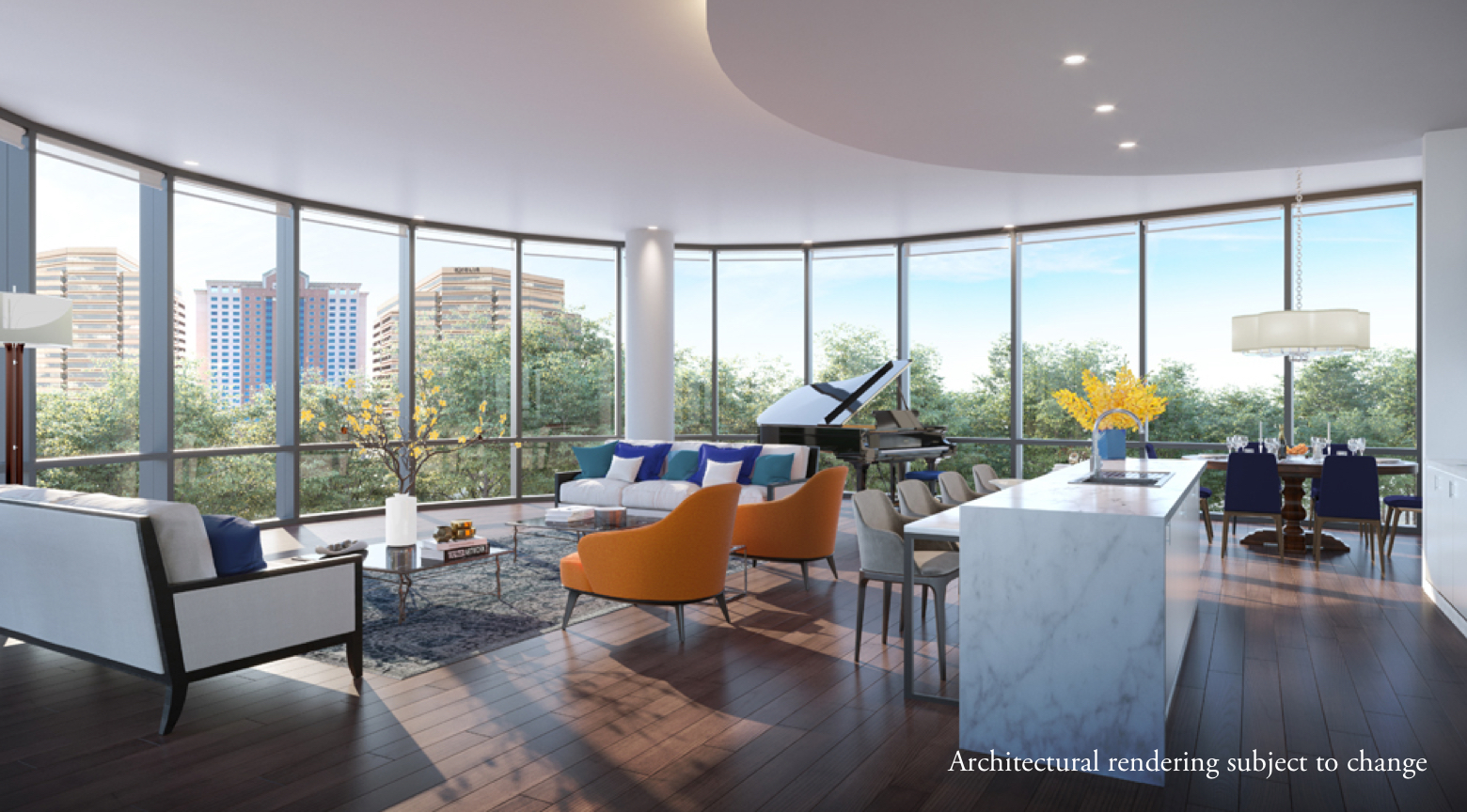 The pandemic has proven that scale matters as the big not-for-profit providers get bigger and follow through on expansion plans.
By Jane Adler
Like their for-profit counterparts, nonprofit senior living providers face many of the same pandemic-related market dynamics. Consolidation is accelerating amid losses at troubled properties. The labor shortage is a big challenge. Communities are slowly starting to recover as occupancies inch upward. And inexpensive capital is still available, at least for the big providers whose expansion plans are moving forward. 
"We're growing," says Terri Cunliffe, president and CEO at Covenant Living, a senior living and services provider based in Skokie, Illinois. "I feel we are a stronger organization after coming through the pandemic."
With 18 communities in nine states, Covenant tightened its operating budget at the start of the pandemic to preserve cash, taking lessons from the Great Recession that lasted from December 2007 to June 2009. Like many senior living providers, Covenant also received government assistance from COVID-19 relief programs. 
Covenant Living, which ranks No. 9 on the 2021 LeadingAge Ziegler list of the largest nonprofit, multi-site senior living organizations, last summer acquired Three Crowns Park, a life plan community in Evanston, Illinois. (Life plan communities are also commonly referred to as continuing care retirement communities.)
In 2019, Covenant acquired a community in Tulsa, Covenant Living at Inverness. And just recently, Covenant was awaiting a bankruptcy hearing to acquire Hillside Village, a troubled single-site life plan community in Keene, New Hampshire, that opened in late 2019 just before the pandemic hit.
"Who would have guessed at the beginning of the pandemic that we would have acquired more communities?" asks Cunliffe. "We would not have thought that." She notes that the organization's lost revenues and higher expenses related to COVID-19 were in the millions of dollars. 
In the wake of the crush of the last 18 months, consolidation is a big theme among nonprofits. The trend is being driven by financial pressures, the advantages of scale, the ability to attract and retain talent, the complexities of healthcare, and leadership turnover. 
A number of single-site life plan communities have been acquired by owners of multiple properties with more resources. Nonprofit organizations or sponsors commonly refer to these acquisitions as transitions, mergers or affiliation partnerships. 
Nonprofit operators typically also own affordable apartment buildings for independent seniors. Occupancies at these rental properties have remained steady during the pandemic, according to sources. 
In 2010, 45 percent of life plan communities were single-site operations, according to Chicago-based Ziegler Investment Banking. In 2021, 39 percent of life plan communities were single-site operations. The addition of satellite campuses is a growing trend among single-site communities. Also, during the pandemic (2020-2021), 100 sponsorship transitions took place. A good portion of those were skilled nursing facilities that were sold to for-profit operators. 
"The space is quickly consolidating," says Lisa McCracken, director of senior living research and development at Ziegler. She adds that the COVID-19 pandemic has only accelerated consolidation. 
In general, not-for-profit communities consistently have tended to have higher occupancy rates than for-profit communities and this remained true during the pandemic, according to Lana Peck, senior principal at the National Investment Center for Seniors Housing & Care (NIC), Annapolis, Maryland. She attributes this, in part, to the fact that not-for-profits include many life plan communities, which tend to attract residents who are younger, less frail and stay in the community longer. 
Occupancy at not-for-profit life plan communities in the third quarter of 2021 was 87 percent in the 99 primary and secondary markets. That compares to 81 percent at for-profit life plan communities, according to NIC MAP Vision, a new company. It was created last spring when NIC acquired VisionLTC, Raleigh, North Carolina. Overall, non-life plan community occupancy averaged 77.1 percent in third-quarter 2021 — 8.3 percentage points lower than life plan occupancy.
Fitch Ratings' most recent financial review of nonprofit life plan communities, released in September, shows that the communities are fairly stable financially. Emergency government funding, mostly in the form of loans from the Paycheck Protection Program (PPP), helped the communities shore up operations. 
The loans, ranging from several hundred thousand to several million dollars, are generally being forgiven. Nearly 80 percent of the 5 million PPP loans given out in 2020 have been fully or partially forgiven, according to the Small Business Administration, which administers the program.  "The loans are not showing up in (company) debt metrics," says Margaret Johnson, director at Fitch Ratings, New York City. Instead, the funds are recognized on the balance sheet as cash or revenue. 
Johnson notes that life plan communities entered the pandemic with a cash cushion. They've also benefitted from cash investments in a rising stock market. The S&P 500 Index was up for the year through Oct. 22 by about 21 percent. 
Also, unlike the recession of 2008, the housing market has remained strong. Annual home price growth has been moving in an 8 to 9 percent range for 11 of the past 12 weeks, according to Realtor.com. Older people have been able to sell their houses at a good price to pay hefty entrance fees at life plan communities. 
The properties that did come under pressure have for the most part been successful in restructuring their debt, according to Ziegler's McCracken. There haven't been widespread payment defaults. Nonprofits are still paying their debt obligations. 
McCracken says that covenant defaults are more common. Covenants require borrowers to maintain a certain occupancy level, or days of cash on hand. "We are optimistic that those numbers will get back up within the covenant parameters," says McCracken. "We are definitely seeing occupancies rebounding from pandemic lows and our credit surveillance team is generally seeing providers moving in the right direction."
Scale matters
The pandemic highlighted the advantages of scale to meet unexpected challenges. 
At one point, the conference room at the nonprofit HumanGood was stacked with boxes filled with 600,000 masks, gloves, gowns and face shields. 
"We were at the front of the line for personal protective equipment because we are a large provider," says John Cochrane, president and CEO at HumanGood based in Pleasanton, California. 
"Scale has been a significant advantage during the pandemic," adds Cochrane. The organization owns and operates 119 senior living properties, including 98 affordable apartment projects and 21 market-rate life plan communities. 
HumanGood, which ranks No. 6 on the 2021 LeadingAge Ziegler list of top nonprofits, serves 14,000 residents and has a workforce of more than 5,000 people. 
Consolidation among the nonprofits is strategic, often expanding where they already have a footprint. 
In June, HumanGood affiliated with — or acquired — Living Care Retirement Community, a single-site market rate provider in Yakima, Washington. 
HumanGood already had an affordable property nearby, providing operational efficiency. The Living Care property also includes vacant land where the community can expand. "We are always engaged in conversations about affiliations where we see future growth," says Cochrane.
Alternative types of partnerships are fueling expansion. National Church Residences, headquartered in Columbus, Ohio, owns and operates 340 communities in 25 states and is the nation's largest nonprofit operator of affordable seniors housing. The organization has expanded by partnering with other nonprofits. Three of its new projects are the result of relationships with faith-based organizations. 
Innovative approaches
Nonprofit strategies target new services and product types too. Last February, Transforming Age affiliated with or acquired Sustainable Housing for Ageless Generations (SHAG). Both organizations are based near Seattle and together serve more than 14,000 people with more than 50 senior living communities. Transforming Age also previously affiliated with Downtown Action to Save Housing (DASH), an affordable housing provider in Seattle and Full Life Care, an adult day and home care provider. 
"We're looking at innovative aging services," says Torsten Hirche, president and CEO of Transforming Age, headquartered in Bellevue, Washington. Transforming Age has invested in technology, including the launch of a seniors housing search website called Vinesta. 
"I think nonprofits will lead the charge on innovative service models," says Hirche. "Nonprofits have the attitude and flexibility to explore innovative approaches." He foresees a convergence of housing, technology and assistance to create wrap-around services to address the social determinants of health. These are the living conditions that can help keep elders healthy and safe. 
Nonprofits are expanding further into the home care market, though a shortage of workers is an obstacle. 
Kendal at Home was launched in Ohio and has expanded to Massachusetts. The nonprofit Kendal system has 14 operating affiliates with communities in nine states, along with a new project in California (see sidebar). 
With a goal to help keep seniors out of nursing facilities, Kendal at Home offers care coordination and a range of services. In a twist on traditional pay-for-service home care, Kendal at Home operates more like long-term care insurance, according to Sean Kelly, president and CEO at Kendal, based in Kennett Square, Pennsylvania. 
Seniors join the program, usually at a younger age than they would if they were moving to a senior living community and pay an initiation fee. A healthy 75-year-old pays approximately $50,000 and a monthly fee of about $700. 
Services include a life plan coordinator, who helps arrange and oversee services as needed including home care, meals and transportation. "It's life care at home," says Kelly. 
Big organizations with solid balance sheets have access to capital to expand and experiment. 
In October, HumanGood received $160 million in bond financing arranged by Ziegler. The funds are being used to upgrade housing units and mechanical systems. Part of the proceeds will help finance a new health center at Valle Verde, a life plan community in Santa Barbara, California, and the construction of new independent living units at Westminster Gardens, a life plan community in Duarte, California.
Mather, a not-for-profit senior living provider based in Evanston, Illinois, secured $300 million in construction financing in October for The Mather, a new life plan community being built in Tysons, Virginia (see sidebar). 
The $500 million project is a 50/50 equity partnership between Mather and real estate investment manager Westminster Capital, based in Lake Forest, Illinois. The project is also being funded with equity from Mather and Westminster, and through a 10-year taxable green bond issuance from Mather Foundation. Mather secured the construction financing with the syndicated transaction led by The Huntington National Bank. 
"Demand for The Mather is high, with strong presale numbers that are well ahead of projections," says Mary Leary, Mather president and CEO. The project will include two residential buildings. Entrance fees for independent living units start at $650,000, which is 90 percent refundable. Monthly service fees depend on the size of apartment and care contract and range from $3,660 to $11,820. 
Where are the workers?
Of course, labor is a big issue for nonprofits and for-profits alike. Nonprofits are using many of the same approaches as for-profit companies to recruit and retain employees, from stepping up social media outreach to offering higher wages, bonuses and special perks. 
"The labor challenge is our 100 percent job now," says Cunliffe at Covenant Living.
Nonprofits emphasize that their mission to serve others is not only a selling point to residents, but also to workers looking for a sense of purpose. Diversity, equity and inclusion (DEI) initiatives are common among the nonprofits and such efforts can help attract workers, according to providers. 
"We have a duty to honor every person," says Kelly of Kendal. The organization is also affiliated with several universities and plans to work with the schools to make students aware of careers in senior living. 
Beyond recruiting, HumanGood is focused on retention. "Let's try to keep the people we have," says Cochrane. One idea is to better understand the current workforce. Does the organization know which workers have a college degree? Who is going to school? Who might be thinking about going to school? 
HumanGood plans to catalog more information about its staff and then support them as they move ahead in their careers. "It's important to develop the internal talent we have," emphasizes Cochrane. 
Another big obstacle is how to help workers build long-term value in their careers or create a clear career path. "We have lost the ability to help people build some degree of financial stability," says Cochrane. 
He also worries about the emotional health of the workforce after dealing with COVID-19 for the last 18 months. "Fatigue is settling in," he says. 
On the plus side, nonprofit operators see a silver lining in the COVID cloud. They have a sense that their staff is more cohesive. HumanGood implemented a daily managers' meeting that was recently scaled back to several times a week. "We have a higher degree of cooperation and awareness of priorities," says Cochrane. 
Sales are looking up, too, according to sources. Consumers are taking tours again and using the tools developed during the pandemic such as virtual community visits. This year, HumanGood is experiencing its highest web traffic ever, says Cochrane, adding that the volume of traffic is up 76 percent year-to-date through October versus last year, due to higher digital advertising spending and demand.  
"We're on pace for a record year for entrance-fee generation," points out Cochrane. "We're seeing a nice recovery."