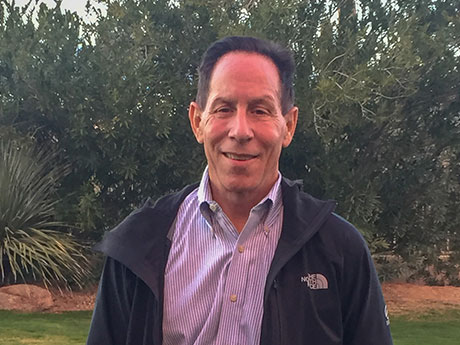 By Mark Lawrence, Oakmont Assisted Living
Residents of assisted living facilities across the nation are getting vaccinated in large numbers.
Nearly 4.9 million residents and staff in long-term care have received at least one shot. With the vaccination rate increasing every day, residents are looking forward to participating in live events and going on field trips again.
However, we can't just restart old activities as if everything is back to normal. It is important that assisted living facilities prepare for events with safety in mind. Here are a few things assisted living facilities need to do before restarting social events.
Speak with residents and families
Before hosting live events at your facility it is important to make sure every resident and staff member is fully vaccinated. This seems like an obvious thing to do, but it is worth noting since vaccinations are the most effective tool we have in protecting our residents from infection.
Our industry is still bound by a number of state and federal rules and regulations, and it is important we continue to uphold them to mitigate the spread of COVID-19. Getting everyone fully vaccinated should be the first goal of any assisted living facility looking to introduce live events again. We only began planning live events once 100 percent of our staff and residents were fully vaccinated.
It is also important to talk to residents, families and staff and ask them what they think of restarting live events. Most people will be open to residents taking trips again, but it is important to keep everyone informed and involved. We must find the proper balance of keeping everyone safe from COVID while not ignoring the negative effects of social isolation.
It is also important to ensure that family members are doing their part to keep residents safe. We ask everyone to review and sign a voluntary pledge that says they will do everything they need to do to mitigate the spread of COVID-19. This means family members are still practicing social distancing if they are not fully vaccinated, and wearing the proper face coverings when they go out.
Having families sign this voluntary pledge keeps everyone in the right mindset and focused on the singular goal of keeping our residents safe. When we have safe residents, we can start hosting social events again.
Thoroughly vet any outside entertainment
One of the first things we did after our residents were fully vaccinated was bring live entertainment back into our assisted living facility. This means we brought back events such as live music, pet therapy and even non-essential services such as massages.
These types of events are a real boon to our residents' physical and mental health, but we did not bring them in without properly vetting them first. Before you invite outside entertainment into your assisted living facility it is important you do your due diligence.
Hired entertainers and transporters should all demonstrate that they have our residents' health at the top of their minds. This means having them sign attestation forms, taking their temperature, asking them about their cleaning procedures and most importantly asking them about their vaccination status.
Collecting this information is important because you do not want to work with a person or company that does not take COVID-19 health and safety protocols seriously. At this point we only invite entertainment to our facility if they are fully vaccinated. We want our residents to have fun while mitigating their risk and these steps are the best way to do that.
Plan ahead for off-site excursions
Our assisted living facility has not conducted any field trips yet, but we plan to do much more of them in the future. This means properly planning a safe and fun trip. It is important that residents and their families are consulted about these field trips in order to help assess safety concerns and explorer destinations.
Once you have picked out a few destinations it is important to reach out to the venue and see if they are comfortable accommodating a bigger group. It is important that you take into account a venue's COVID-19 concerns as well as your own. Both parties should be comfortable.
We are not asking about vaccination status while planning our trips, but we are asking them about social distancing standards. Most businesses are not keeping track of everyone's vaccination status, and so we find this line of questioning unhelpful.
We also ask that our transporters are vaccinated and practicing social distancing. Every transportation company has been very helpful in addressing our concerns.
It is great to see our residents get excited about live events again, and our staff is happy to implement them with the safety of our residents in mind. We are seeing fully attended events again.
We spent an entire year seeing our families and the world through Zoom, so it is a great feeling to be doing things live and in person.
Mark Lawrence is the Care Home Manager of Oakmont Assisted Living in Scottsdale Arizona.