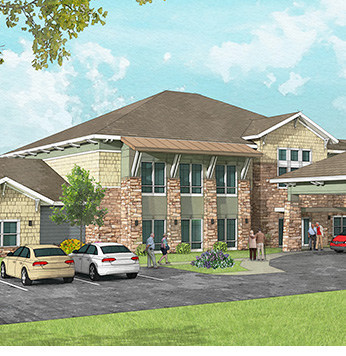 O'FALLON, Ill. — Premier Senior Living has unveiled plans to bring its new Revela brand to the St. Louis, Missouri, suburb of O'Fallon.
Revela of O'Fallon will feature 60 units of assisted living and 32 units of memory care in an 89,000-square-foot building. Groundbreaking is scheduled for February 2021, for completion in April 2022.
Revela of O'Fallon will anchor new development on the eastern edge of O'Fallon as part of a 26-acre, mixed-use project featuring office and residential uses.
"This project already addresses a goal frequently discussed within our 2040 Master Plan by ensuring residents have optimal housing during whatever stage in their lives they may be in," says Mayor Herb Roach.