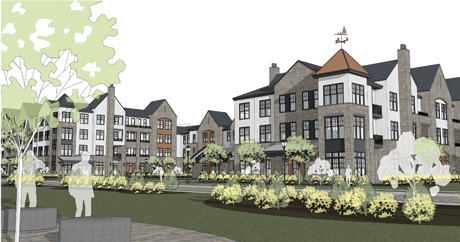 CLOSTER, N.J. — Reuten Associates has released site plans for the Residences at Reuten Park, a 195-unit luxury senior living development in Closter, approximately 15 miles north of Manhattan.
Property owner Reuten Associates and developer Metropolis Property Group are seeking a variance to transform outdated industrial buildings at Reuten Corporate Park into a mix of independent living, assisted living and memory care.
"The Residences at Reuten Park is a wonderful project that will convert an underutilized piece of industrial property into an upscale residential development that represents a new era of senior living," says Jonathan Istranyi, principal with Stonefield Engineering & Design.