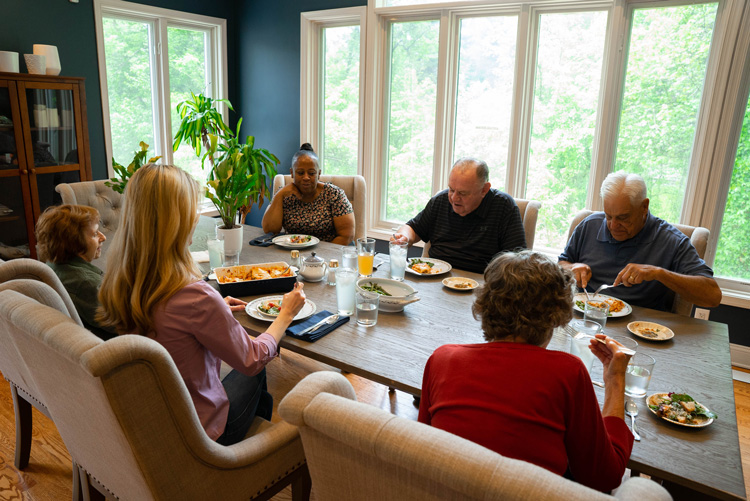 GLADWYNE, Pa. — Rosette, a conversion of a single-family home into a seniors housing community, has opened its doors in Gladwyne, a Philadelphia suburb within the Main Line region that follows the former Pennsylvania Railroad track.
Inspired by a pod-like senior living concept found on the West Coast, Rosette has been updated and restored for eight immobile or otherwise disabled seniors so they can live and receive assistance together as a group.
Rosette's licensed personal care model is based on real-life family living. With full-time caregivers in the home 24/7, Rosette has an extremely low care-provider-to-resident Rosette is also partnered with home palliative care, home hospice care, and mobile medical services.
"Rosette feels like home because it is a home," says Therese Farrow Southwell, founder of Rosette. "We specifically designed Rosette to recreate the feel of family in a peaceful, secure environment for families that struggle to find the right solution for their disabled loved ones.
"Nothing at Rosette is clinical or institutional. When it's not practical or safe for your loved ones to live with family, our passionate and experienced team steps in and cares for them like they were our own, building trust and creating relationships in an intimate, family-like atmosphere."