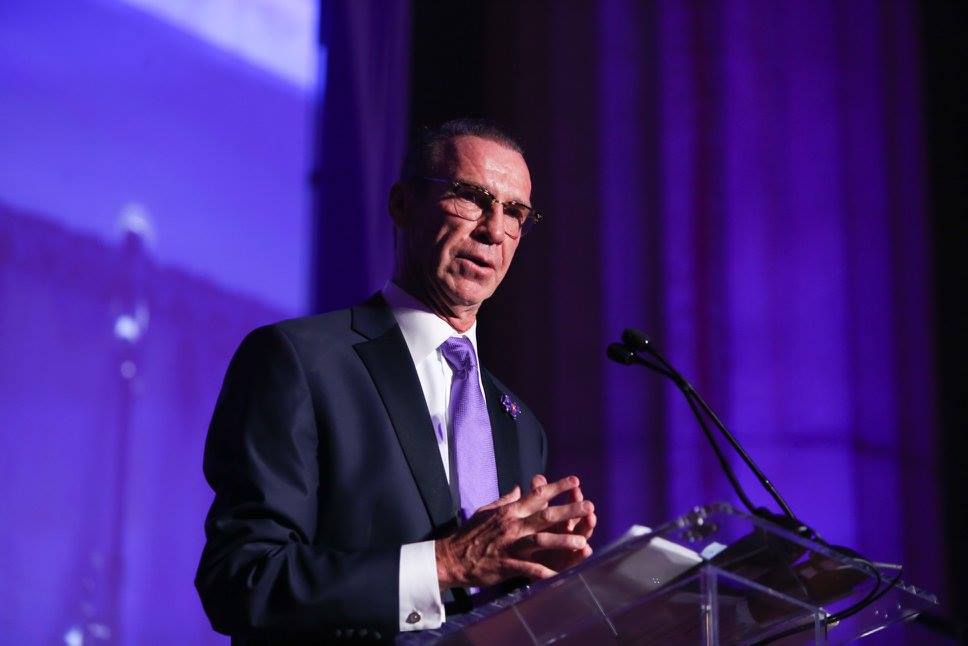 Longtime investor seeks technologies that will transform the way seniors and healthcare intersect.
By Jeff Shaw
Though his career has largely focused on the capital markets end of seniors housing, Arnie Whitman is much more than just a money man.
"It's more about making a difference than making a buck," he says.
Whitman entered the seniors housing industry in 1984 when he was hired to lead an acquisitions team for real estate investor and nursing home magnate Abraham Gosman. The company, Meditrust, was trying to go public. Although Whitman had no experience in seniors housing, 12 years under Gosman's wing taught him all he needed to know. 
Meditrust became, for a time, the largest healthcare REIT in the United States. Gosman made the Forbes 400 list in 1996 with an estimated net worth of $480 million. He died in 2013.
After six years of providing debt to the seniors housing industry, Whitman founded Formation Capital, a private investor. The company has expanded and contracted over the years.
"Timing is important; it's not just when you make your deals, but when you divest," says Whitman. Still, the company remained a top private owner in the seniors housing space for over 20 years.
In recent years, Whitman has emerged as an important player in two initiatives, investing in Aging2.0 and founding Generator Ventures, both incubators for technological innovation in seniors housing. He was also instrumental in the formation of the National Investment Center for Seniors Housing & Care (NIC). He is a member of the Chairman's Circle for the Louisville Healthcare CEO Council as well as a director on the board of the USC Leonard Davis School of Gerontology.
He's lived through plenty of economic cycles while serving on the front lines. Whitman endured the securitization  crash of 1998 as a debt provider, the terrorist attacks of Sept. 11, 2001 as a real estate buyer and the COVID-19 pandemic in 2020-2021 as a seniors housing owner — and he's lived to tell about it.
Seniors Housing Business spoke with Whitman about his journey through the seniors housing industry and his current ambition to change how healthcare is delivered.
Seniors Housing Business: Walk me through your career path leading to your founding of Formation Capital.
Arnie Whitman: In 1984 I interviewed for the Newton Wellesley Nursing Home in Newton, Massachusetts, with a man named Abraham Gosman. He was my first real employer in the industry and an important mentor. 
I was hired by Abe to lead an acquisition team at what was then called Mediplex. At the time, the company operated six nursing homes, some medical office and some psychiatric buildings. Abe had big aspirations to build and grow the company.
In 1986, he took those nursing homes public in the form of a REIT, Meditrust. I became the vice president of acquisitions and stayed there until 1992.
I had a real estate background, but I didn't know seniors housing at all. Abe taught me about reimbursement and regulations. He was an important mentor in my life as far as serving elderly populations.
SHB: What did you do after leaving Meditrust in 1992?
Whitman: I was always entrepreneurial in spirit. What can I make out of opportunity and circumstances? I saw securitization on Wall Street. I was beginning to understand how public markets work and had a lot of relationships. When securitization was really taking hold, I saw an opportunity to write a business plan for Healthcare Capital Finance. 
Until 1998 when the credit markets crashed, I ran a debt business for senior care. The market was so fertile in those early days of securitizations. I raised $100 million on my first plan, then extended that to $300 million with Deutsche Bank, SouthTrust Bank and some others. 
In 1998, those markets collapsed with the crash of Long-Term Capital Management, a hedge fund. The credit markets were bad, the industry in long-term care was terrible, liability issues were high, and reimbursement and regulatory issues were challenging. It was a distressed time in the marketplace.
When the credit markets crashed, I decided to pivot from debt to equity. In reading what I thought were the indicators of opportunity, the value of assets deteriorated, leading to opportunistic investment. I wanted to be on the equity side. That was the creation of Formation Capital.
A new frontier
SHB: What was it like in the early days of Formation?
Whitman: The tough part was raising money. We did some consulting work at first. Ultimately, our first transaction was in 2001, where we put 53 communities under contract (49 nursing homes and four assisted living buildings) owned by Beverly Enterprises. The company was public back then. 
It was a $165 million acquisition. I took every penny I had to put down a deposit, with UBS and Blackacre Investment providing the rest of the financing. This was July 2001.
We were 30 days from closing when the Sept. 11 attacks occurred and all hell broke loose. I went from making my first acquisition to thinking, "Oh my god, I may be broke." My partner, Steve Fishman, and I were literally walking the streets of New York looking for a way to structure and finance this deal in that financial environment.
We finally got the deal done with Citibank. It took until January 2002. Perseverance and endurance became the hallmark of that first transaction. Not only was it incredibly challenging, but we literally bought the portfolio of properties at the bottom of the market because circumstances were so bad. We almost went out of business.
But that deal gave us a stake in the ground. It gave us our start.
SHB: What was the original plan for Formation?
Whitman: The intent at the beginning was to be an investment firm and partner with good operators. It expanded later to include hospice, rehab, pharmacy and housing for the developmentally disabled. We started looking at more specialty investments that were strategic to our expertise.
Oftentimes we get called private equity, but we really aren't. I would define us as a private investment firm. Private equity is funded by pension funds and institutional investors. Our form of investment is structured so every transaction is a standalone business. We often used the same capital partners, but we were never obligated in the form of a fund.
We became a very successful investment platform. We've had our ups and downs, but it's a platform I'm very proud of.
It's important to note that to be a successful investor, timing is important. It's not just when you make your deals, but when you divest. Sometimes it was good, sometimes it wasn't. Overall, the history has been very positive. We've had as much as $8.5 billion in assets under management, and today it's about $2.5 billion.
In 2019, we really took a stance of divestiture. From a timing perspective, that was a good time to divest. We sold several different portfolios of assets. 
We own the largest aged care company in the U.K. called HC-One. We were under contract to sell that company in January 2020, but before we could get it off, COVID came and all hell broke loose once again.
We've had to reorganize that investment. Hopefully, over time, the market and the assets will improve. It's been a very difficult time for anyone in the senior care business over the last few years. We were not any different than anyone else.
Tech can change the game
SHB: How did you become involved with Aging2.0 and Generator Ventures?
Whitman: What we're trying to do now, as we look forward, is find the opportunity. Where do we want to play? I ran Formation until about 10 years ago, when we hired a CEO to run the day-to-day operation and I became chairman. 
My wife spent most of her life on the West Coast, and worked for Healthpeak for 14 years so we moved to San Diego.
About seven years ago, I became very interested in the role of technology and innovation in senior care and aging. This is when I was introduced to Katy Fike, who is the founder of Aging2.0. She's a real visionary, trailblazer and wonderful human being.
I went up to San Francisco, where Aging2.0 hosted a miniature version of Shark Tank for people working in aging innovation. I was fascinated. I sat in the front row and took notes and watched.
I come from the real estate and operations ends of the long-term care industry. The element of youth is not prevalent. But then I go to Silicon Valley, and you're in this room with 20-somethings talking about using technology to create opportunities for aging issues.
It was very uplifting to me, the energy. What are the technologies we need to provide the best quality of care, the best tools and resources to enhance the experience of living and the solutions for caregivers, providers and families?
There was a lot of vibrant, passionate and aspirational dialogue that went on. That dynamic drew me into getting involved. It was a little bit mimicking what happened with NIC. I was very active in the early years of NIC as well. What I saw was a platform where young entrepreneurs could grow not just nationally and within our industry of senior living, but globally addressing issues around aging.
I can't help but emphasize my passion for quality of life for people and the quality of experience as it relates to aging. Aging2.0 presents an opportunity to be part of a groundswell of innovation technology taking form.
Aging2.0 afforded me a front-row seat to understand and underwrite venture investments. It allowed me to filter and curate the many challenging health issues facing an aging population. This was the impetus for the creation and founding of Generator Ventures, the first dedicated venture fund for aging issues.  With Russell Hirsch and Katy Fike we have built a strong portfolio of core technology investments addressing many of the challenges related to health and aging.
The Louisville Healthcare CEO Council (LHCC) acquired Aging2.0 in April. This integration of two great brands will create an incredibly powerful platform which brings C-Suite healthcare providers and payors together with Aging2.0's global network of innovators and chapters. 
I remain involved as a Chairman's Circle advisor, and our first in-person event will be in September, combining a global innovation  search with a theme of interoperability.
SHB: What about these technology initiatives really drew you in?
Whitman: I just turned 70. I've been doing this since 1984. So, I've been involved in the business a very long time. My perspective has changed as my age has changed as the industry has changed, especially when one reflects on quality of life and quality of experience.
Our system today in healthcare is badly, badly broken. There's healthcare and there's "health I don't care," and you know it when you see it. For people that have to utilize the system today, especially those aging, it can be very difficult. 
How do we utilize the right tools, people and approaches to transform the way we live our lives, to transform the outcomes of their health, to transform the economic outcomes?
We are looking into the future and how we see our world going forward from an investment standpoint. That plan is one that we call FCGen, which is a senior living operating company in Portland, Oregon. It's run by Chip Gabriel, who was already a partner of ours through Generations LLC.
You have to have the tech infrastructure, which Chip is building in Portland right now.
There's an opportunity for FCGen to invest in two models: One is larger communities, like Generations operates today, and the other is a secondary investment target, which is more opportunistic around literally changing the model of care with technology.
In a post-Affordable Care Act world, as we shift toward value-based care, the light-bulb idea for many has been preventative measures. How do we change eating habits, fitness, meditation, well-being and socialization? How do we provide an experience that impacts people's health, and then the outcomes?
We want to go beyond the walls with what we're providing to those who live in the community and the surrounding area.
We have a model that bifurcates the living experience and the clinical and social delivery of care. 
In effect we want to be a clinical, tech-driven resource to deliver a better experience and to build. For healthcare you don't always have to dial 911 and go to the emergency room. You've got a resource, trusted individuals in the community. That's very important to our investment thesis. 
If you can capture data on an individual, — what they like to do, what they like to eat, what they're doing — that is a means by which you can gather insights. They can communicate with their families and their caregivers and improve their experience. 
That's the way we see our model differentiating itself from others.
Our industry really needs a platform that can integrate existing tech and implement other solutions. It could be telehealth, communicating with your family, emergency alerts or even what you're having for lunch.
SHB: What's the next step in that transition?
Whitman: We'll be starting up a clinic based on the technology. We're going to build something very unique that we can scale from technology, real estate and service ends.
We have a relationship with SkyPoint Cloud and Centered Care through FCGen. One is tech infrastructure, one is a service provider, and we handle the investment in the real estate and implementing these programs to create a better quality of life. 
It will be fee-for-service at the beginning to prove our model. We want to prove its viability and its success, and then expand to value-based care models. 
The other piece is we will be setting up and acquiring an assisted living property. Our plan is to strategically set up an incubator test site for what we think is going to be a transformational assisted living model. We have the technology and tools to change the way assisted living is provided in today's world, where the third-party provider of care and services works in a more effective way.
SHB: What's something people in the industry would be surprised to learn about you?
Whitman: I compose music. That might be one.
The other is that I am a die-hard basketball gym rat who has participated in the National Senior Games. [Akin to the Summer Olympics, it is a multi-sport event devoted to adults above the age of 50.] Every two years somewhere around the country, the National Senior Games host an Olympics-style platform for seniors. It goes from age 50 up to however long you can last. 
I've been participating in basketball since I turned 50. I'm on The Georgia Boys, the four-time defending gold medal champs. I also won the last National Senior Games in Albuquerque, and I've won a gold medal in two different age divisions.
It's really appropriate to play in the senior games while discussing issues of aging. I'm hopeful I'll be able to do it again in the future, but I'm recovering from an injury.