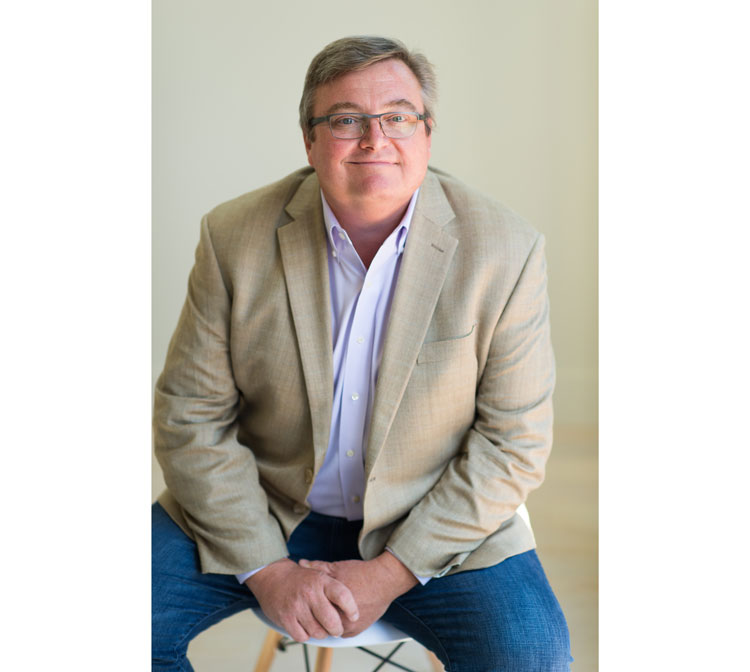 From hotels to dining services to chief executive, industry veteran now takes over the reins of a mid-sized, regional operator.
By Jeff Shaw
Earl Parker knows what it means to grow. In his tenure with three seniors housing operators, he's seen it firsthand.
At Kisco Senior Living, his introduction into the sector in 1995, the company expanded from two to 24 buildings while he served as regional vice president of operations. At Bell Senior Living, the company grew from eight to 22 properties in just two years during his tenure as chief operating officer.
By comparison, his current company's growth has been mild — they've merely doubled in size. 
Charlottesville, Virginia-based Commonwealth Senior Living operated 16 communities when Parker joined as chief operating officer in 2013, but now boasts 34 communities featuring 1,592 assisted living units, 1,003 memory care units and 280 independent living units. The portfolio of communities is heavily concentrated in the Mid-Atlantic, stretching from the Philadelphia area to eastern Tennessee.
Rents vary based on the market and type of care provided, but average around $5,000 per month. The average resident stays for nearly two years, and all units are private pay.
Parker, 53,  was promoted to the CEO post at the start of this year as part of a planned transition. Richard Brewer, who founded the company in 2002, gave up the CEO post but will continue to serve as chairman. Michelle Hamilton, formerly senior vice president of operations, was also promoted to fill Parker's previous role as chief operating officer.
Seniors Housing Business spoke with Parker about his preferred growth strategies, his history in the hospitality industry, how to hire and retain quality staff and more.
Seniors Housing Business: Tell me how you got into the seniors housing industry and how that eventually led to your current position at Commonwealth?
Earl Parker: Back in 1995, I was looking to make a change out of the hotel field, which I enjoyed but found was not as conducive to family life as I'd like it to be. I started looking for something with a similar skill set. 
I found a company called Kisco Senior Living that was looking for a head of dining services. I was just the second employee in the company. The company had two buildings with plans to expand. I was with Kisco for 10 years, eventually moving into the position of regional vice president of operations. We grew to 24 buildings in the 10 years I was there.
I learned the business from some really talented people. We completed acquisitions, ground-up developments and repositionings. It was a wonderful opportunity to learn the business and grow.
Kisco moved its headquarters from Charlotte, North Carolina, to Carlsbad, California, and I was not interested in moving. I was able to join Bell Senior Living as chief operating officer in 2005. I was with them a couple years and really did a lot of rapid growth. We had eight properties when I started and grew to 22 properties in two years.
[Five Star Senior Living acquired Bell in 2012.]
I then started my own management and consulting firm, The ELMS Group, and did that for a number of years. I enjoyed it, and I worked with Commonwealth as a consultant. It looked like a great opportunity to join that team. 
We had 16 properties when I started as chief operating officer and we've grown to 34 communities. I just became CEO at the first of this year.
SHB: How has your history in hospitality helped you in seniors housing?
Parker: I was driven to pursue my degree in hospitality because I get joy and pleasure from making people happy. When I found senior living, I saw what we can do. 
We have the ability to provide service that's unparalleled in any hospitality field. Our residents stay with us for an extended period of time. We really get to know their likes and dislikes. Our employees know their residents so much more than at any other place. 
We have the ability to make a difference in our residents' lives. That is really powerful to me and continues to drive me. 
One of the things that I led when I joined the company was our "Noble Selling Purpose" — why we do what we do. We improve the lives of seniors, their families and each other. That all stems from what drew me to hospitality in the first place. 
The symbol of Commonwealth is the pineapple, and the slogan is "Welcome Home." Those are symbols of hospitality. I found it to be a natural fit. 
I've worked hard to make sure all our folks know we're providing services and care to residents in their home. They're not in our workplace; we're in their home.
Regional preference
SHB: Your communities are heavily focused in the Mid-Atlantic. What do you like about the region?
Parker: For the past 25 years, it's been my focus area. I love North Carolina and Virginia. I love the climate, the proximity to the mountains and the ocean. But there are also great demographics. There are a lot of people migrating to that area. 
The adult children will bring their parents. It's been a very successful area for senior living and expansion. I like it both personally and professionally. I like the opportunity to have our communities clustered together where they're not too far spread out. It allows us to keep a strong connection to our teams and the community.
SHB: We often hear from owners that they prefer mid-size, regional operators. What advantages does that operational style grant you?
Parker: Our senior leadership team members have a strong belief in the inverted organizational chart. Our home office teams exist to make sure our on-site teams have the resources they need to be successful. To do this, we need to be in the communities regularly and have strong relationships. 
Our mid-sized, regional focus allows us to do that. Our home office is generally a five-hour drive from any of our communities. We can be there without having to get on an airplane. We can be in those communities on a regular basis. 
That regional focus is on purpose. It allows us to support the communities, and allows the communities to support each other. Reflecting on the challenges of COVID-19, our communities could support their sister communities by sharing PPE (personal protective equipment) and shifting supplies. That's so challenging when you have a building in Florida and one in Ohio. 
The biggest advantage is building a relationship with the team and support group. There are economies of scale with marketing, and there's brand recognition with clusters of communities.
SHB: Does Commonwealth tend to grow more via development or acquisition? How big is your growth pipeline currently, and are there any plans to expand geographically?
Parker: Commonwealth has grown entirely through acquisitions. We've never done a ground-up development in the history of the company. What we have done, though, is a lot of expansions. 
We'll buy a community that's 40 units, then add another 20 units to it. It's been a very successful model for us. I wouldn't say we'll never do development, but it's not currently in our focus. 
We added two communities in the last six months. Both are currently undergoing renovations and expansion. We also recently completed three expansions in Virginia based on demand in the market. We're continuing to grow at a fairly measured pace. 
We anticipate maintaining our geographic cluster. The biggest area of opportunity for us is North Carolina. That's an area where I'm very familiar.
[Parker earned his MBA from the University of North Carolina at Chapel Hill's Kenan Flagler Business School, and a bachelor's degree in hospitality management from Johnson and Wales University in Providence, Rhode Island.]
People matter
SHB: What makes a Commonwealth property unique or different?
Parker: We believe our people are basically our product. Every senior living community has a movie theater, common rooms, a dining room and apartments. We really focus on our culture and building up our team. 
Fairly early on, I helped create our core values. We built those into how we evaluate our staff. Everybody in the company is evaluated on those core values. That carries more weight than job skills. We can train job skills, but we can't train our values.
For a company of our size, we've done a very good job of building our signature programs. You see consistency across our communities, even though they all look different. There's farm-to-table dining in every one of our communities, very consistent activity programming and very consistent memory care programming. It starts with the people, but we also have a team that's built out a very consistent program.
It really makes a difference to families.
SHB: Since we're talking about the team, how do you hire and retain quality workers?
Parker: We have a program across our company to build the workforce. We recognized several years ago that there just aren't enough people in the senior living workforce to fulfill all the needs, especially as the industry grows. 
Our program is called "Hire for Heart." It's built on the belief that we can train the skills, but we can't train the core values. We look for folks who have a desire to serve, but who maybe don't have the ability or financial wherewithal to take time off work, go to school and get certification as a care worker. We hire those folks, train them internally and pay them while they're going through the training. We build up those skills. 
That's been a very successful program for us, bringing new people into the workforce and building up loyalty. We're willing to go through that process to train them on what they need. 
We couple that program with our process to identify top talent with our evaluation process. We identify top talent, and they get extra-special treatment. They get higher increases in pay. They get a say in how the community is run. They're our go-to people to help problem solve and look for new growth opportunities. They're folks that are going to be tapped for promotion and career development.
We have a very strong internal promotion rate. More than 50 percent of our executive directors were grown from within. It's similar for our nurses, resident care directors and dining service directors. We really focus on getting new people into our industry and helping them grow. We then develop that talent and promote people who aren't just good at their job, but who carry our core values. 
We care about people. We do the right thing. You can see people demonstrate that in their job on a daily basis. There are people who are really good at their jobs, but they're a jerk to work with. Those aren't the people we want in our company. We want people who will attract others to this work.
Committed to sharing ideas
SHB: You're very active in the various seniors housing associations. What drives you to participate at that level?
Parker: When I first got into the hotel business, I had a mentor who introduced me to "continuous improvement." That really taught me a lot about benchmarking and sharing best practices. 
We're in a great industry, but it's young. When I started in 1995, there was so much opportunity for improvement in what we do. Even today, that's still the case. I find the industry associations to be very motivating. It gives us the opportunity to share. 
So many people in our business are willing to share. We're all here to make the lives of seniors better, improve our product, make money along the way and deliver returns to our investors. I like to get together and share things that make us successful.
When I started The ELMS Group, I talked at every new orientation, and I suggested that when the client acquires a community there's a simple formula for success. If we have happy employees, we're likely to have happy residents. If residents are happy, their families are happy. That's a recipe for a good, successful business.
The more we can share best practices and ideas and learn from each other, we'll have happier employees, residents and families.
SHB: What is something people in the industry would be surprised to learn about you?
Parker: I love to cook. I cook dinner almost every night. People seem surprised by that. It's my way of decompressing at the end of the day, putting a nice meal on the table with a glass of wine. It's a good way of unwinding for me.
SHB: It seems like that makes sense, as your first job in the industry was in dining services.
Parker: It's always been a passion. I enjoy it much more — the actual cooking part — for pleasure than for a career. Some of the highest pressure I've ever faced is being behind the line with 50 people waiting for dinner and having to pull it all together. That pressure is real.