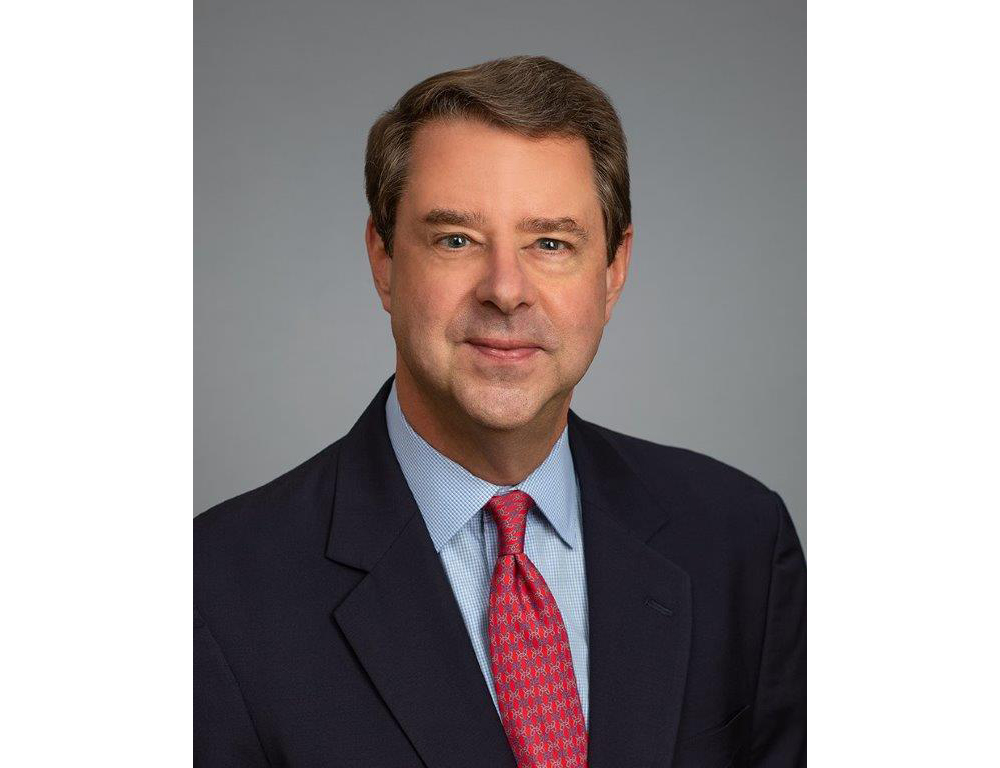 Longtime, dynamic industry executive formerly of Holiday, Longview Senior Housing and Brookdale is 'wired' to build companies.
By Jeff Shaw
Thilo Best has worked for several heavyweight companies in the seniors housing industry, but the reason he never stays in one place too long is simple: If he's not creating value and growing a business, he's no longer interested.
"I like to build companies and projects more than I like to run them," says Best. "If I'm in building mode, I really enjoy it. If I'm just running the day-to-day, I get a little tired of it. That's how I'm wired."
Currently, the co-founder of a small seniors housing development company based in Florida, Bayshore Retirement Living, Best has been a force in the industry since 1987, when he helped Prudential Financial enter the seniors housing sector by starting its senior living debt origination group. 
Since that time, he's worked as a senior vice president for Holiday Retirement; founded Horizon Bay Retirement Living and ran it for 10 years before selling it to Brookdale Senior Living; stayed on at Brookdale temporarily as its chief investment officer; launched a development company named Bayshore Retirement Living; and helped international commercial real estate behemoth Blackstone launch its seniors housing asset management company, Longview Senior Housing.
He's also served on the boards of the American Seniors Housing Association (ASHA), Argentum (then known as the Assisted Living Federation of America, or ALFA) and the National Investment Center for Seniors Housing & Care (NIC). Best was chairman of the board at NIC in 2004, when its NIC MAP data service was launched, helping to bring transparency and institutional investment into the seniors housing landscape.
Despite that incredible pedigree, Best has reduced the scope of his work in recent years. He retired as CEO of Longview to focus on Bayshore in 2022, reducing the number of communities he oversees from nearly 100 to one today. For comparison, when he left Holiday, the company's various entities owned and operated 300 properties. Despite the comparatively tiny portfolio, Bayshore allows Best to continue building.
"I'm spending most of my time on our Bayshore community in Hilton Head, South Carolina," says Best. "We're in the process of building Phase II, which are all cottages. That's what keeps me engaged and busy, but certainly not as busy as I used to be."
Seniors Housing Business spoke with Best about his career trajectory and the many lessons he's learned over the course of 35 years in the industry.
Seniors Housing Business: What led you to start working in senior living in 1987?
Thilo Best: Prudential got interested in seniors housing at that time. I was running a mortgage debt financing shop at a boutique investment bank in Nashville. Prudential was looking for talent to start an internal seniors housing lending group, so they reached out to me and convinced me to come on board. 
I joined as their seniors housing mortgage debt originator. They were patient lenders (and ultimately investors) because it was a new asset class to them — they gave me a year to research the space. 
SHB: Walk me through the rest of your illustrious seniors housing career from there.
Best: I stayed with Prudential about seven years. We originated almost a half billion dollars in loans. Fast forward to the late 1980s and early 1990s. Prudential said: "The good news is you don't have any defaults. The bad news is we're not making any commercial real estate loans." 
Because of commercial real estate issues outside of seniors housing, Prudential was really on hold like many other financial firms. They had me do workouts on other types of real estate, but by that time I had the seniors housing bug. I approached Holiday, which had been my largest client. I convinced Holiday that it needed a loan origination and capital markets person to place all the debt and find institutional equity. They agreed and I moved to the West Coast and created the company's debt origination shop in 1994.
When I joined Holiday, the company had one banker and executed one to two construction loans a year. Once I had an established team and processes, at our peak, we closed 30 new development loans in one year alone along with closing a significant number of refinancings. When I joined the company, Holiday operated 70 communities; when I left the company after seven years they operated over 300.
SHB: How did the move to Horizon Bay come about?
Best: I left Holiday because along the way I'd met some impressive people at Goldman Sachs. They had made an investment in a seniors housing portfolio, but felt like they needed some assistance with the operations. They approached me about becoming CEO of what became Horizon Bay Retirement Living.
The original portfolio was owned by one of Goldman Sachs' Whitehall Funds and had 50 communities where the fund was the owner and became the operator through the formation of Horizon Bay. The first order of business was to sell the communities that didn't fit the portfolio and reinvest that money in our stronger communities. We also moved the company from Chicago to Tampa, as many of the 25 remaining properties were in Florida.
By 2011 we had built up Horizon Bay to over 100 buildings by taking on management contracts for other institutional owners and had bought out Goldman's interests in the company. My partners and I sold the company to Brookdale, and I joined the company as chief investment officer.
Prior to selling to Brookdale, I was approached by a very successful multifamily developer, Greg Iglehart in Tampa, to develop seniors housing. We formed Bayshore Retirement Partners and eventually developed four high-end communities in Tampa, Naples and Hilton Head. After four months with Brookdale, Greg and I decided to ramp up our efforts together and I left Brookdale. 
We sold three of the Bayshore communities over several years as cap rates declined, with the last one selling in March 2020, literally about two weeks after people heard about COVID-19. Obviously, we were very lucky with the timing of the sale. 
SHB: You continued running Bayshore while working with Blackstone on forming Longview, correct?
Best: Yes, but we were down to one community that was already developed, The Bayshore on Hilton Head Island. In the fall of 2017, Blackstone approached me about helping out with its seniors housing portfolio on a consulting basis which I did. Beginning in January 2018, we proceeded to build what's now known as Longview Senior Housing with an experienced and very talented team of seniors housing asset management specialists.
That's what kept me busy from January 2018 through the pandemic and the COVID recovery. In May 2022 I elected to retire and recommended my successor, Chris Maingot, who I knew from Horizon Bay. Chris had been Horizon Bay's chief financial officer and chief administrative officer. I believe Longview currently has responsibility for over 90 communities, including the properties in Canada.
From Goliath to David
SHB: I think of Blackstone as one of the hidden giants of seniors housing, since it keeps a low profile but has a huge portfolio. What kind of insights can you give us into how the investment management company operates?
Best: You have to give Blackstone a lot of credit. It purchased two portfolios in March 2017 from two different REITs. The company hired me in the fall of 2017 as a consultant, then recognized that seniors housing was more specialized than it had originally thought. At the time, Blackstone didn't have the dedicated asset management company focused on seniors housing that it had in almost every other asset class.
What we helped Blackstone understand is that it bought some older portfolios that had been neglected by their prior owners. The properties needed some TLC (tender, loving care) and renovations. In order to do this, we had to start Longview from scratch and get to work. By the time I left Longview in 2022 we were up to 22 corporate employees, but when we started it was literally just yours truly. Through my contacts and Blackstone's great reputation, we were able to find a lot of talented team members.
The strategy is classic Blackstone: buy, fix, sell. We started with major renovations, paused during COVID, then as soon as we were able to do so we got back to the renovations. I can't speak for Blackstone, but I don't think they would tell you they are immune to the trends that hit the industry, including margin challenges and rising interest rates. I can speak very directly to the quality of the talent at Longview and the heavy lifting they did both pre- and post-COVID while I was there. 
SHB: How has the shift from working with over 100 properties at several of your previous jobs to one community today impacted the way you view the industry?
Best: It's a difficult industry to scale. There aren't a lot of economies of scale for the operators, which is frustrating. As an owner, you can scale insurance, financing and purchasing, and that business approach can save some dollars and help achieve a better margin.
But those items aren't the key drivers of a successful community. That's based on the individual operator's culture, whether nationally, regionally or locally — their ability to get the right team members and create the right environment to grow NOI, all while taking good care of their residents.
There's no doubt that it's a lot easier to manage culture at a handful of communities compared with 100. At Longview, we had over 14 different operators at our peak. We really went from two large operators to 14, then consolidated down to 12 based on performance. Scaling culture and performance is difficult and is something the industry still struggles with, quite frankly.
SHB: What's your biggest takeaway about the seniors housing industry after having worked at some of the biggest names in the industry and founding a few companies of your own?
Best: First and foremost, the people in the industry are fantastic. There are a lot of talented and dedicated professionals who are in it as much for the mission as for the margins. That's a very special, unique aspect of seniors housing. We all recognize you have to make a profit, but we stay in it for the mission. There aren't many people in it just for the money who stay in it for long.
Particularly when you look at crises such as COVID — the people that stick with the industry through thick and thin are an amazing group. The frontline staff that showed up every day in the middle of COVID are all heroes in my book. 
Secondly, on the capital side, I'm not certain the industry's landed on the right structure from the standpoint of operator and owner alignment.
The industry has a lot of small and medium management companies that are happy to take on contracts for owners, but don't have the resources to deliver. The owners complain about the quality of the management companies, and some management companies think the owners don't understand the business, which can cause tension between the two.
Going forward there needs to be better alignment in sharing the financial rewards. To attract the best management teams, owners are going to have to treat their operators as more than just a management company. But that's not something I can solve in one interview. It's something the industry is going to wrestle with for a long time.
SHB: So, what is the ideal structure for owner/investor/operator relationship?
Best: In my mind, and admittedly with bias on my part, the best case study, historically, is Holiday before it sold to Fortress. We were vertically integrated. Through Bill Colson's and Dan Baty's leadership, they had their own general contractor and their own development company with Holiday as the management company. We also sourced all of the financing internally. Start to finish, we were all motivated by the same thing: creating value at the property level. 
In today's world where we have huge institutional investment, it's hard to have that. I don't think the vast majority of institutional investors want to own an operator, and most operators don't want to be institutionally owned. It's hard to mimic what Holiday did. But to this day that company has to be one of the biggest success stories in seniors housing.
Somehow the ownership and management need to come closer together on alignment. Everybody needs to be pulling in the same direction. Too many times on the management side they're happy to get the management contracts, then for a variety of reasons — including challenges like COVID — they get sidetracked and the community-level NOI is not their priority.
A veteran's view
SHB: What stands out to you from your time on the NIC, ASHA and Argentum boards? Are there any changes or accomplishments you are particularly proud of?
Best: On the association side, I was able to make the biggest difference over my three years as chairman of NIC. You have to remember it was the early days. I was the first operator, then serving in my capacity as treasurer at Holiday, to be chairman of the NIC board. There was an exception made to the rule that capital providers had to hold that position since I had been on both sides of the aisle, so to speak, having started at Prudential as a lender.
What I enjoy is helping to build organizations and companies, to grow them and make them better. There was a real opportunity to do that at NIC back then. We were able to move it away from some of its trade-show practices to become a more professional organization to serve the industry and focus on capital formation. 
We encouraged more transparency. And then we had the Ray Braun and Kathy Sweeney project that became NIC MAP, the first industry-wide, market-by-market demand and supply source. That came out of a strategic planning session we had.
I also happened to be chairman at NIC when Noah Levy (formerly also with Prudential) was chairman at ASHA, so I like to think we were able to help bring the two organizations closer together. We really did a lot more through cooperation and collaboration than competition.
Those have been enduring accomplishments. NIC MAP is the standard bearer for data, and ASHA and NIC continue to cooperate.
SHB: What's your outlook for the seniors housing industry as a whole?
Best: One of the things I've been saying for a while now is 'survive until 2025.' The seniors housing industry has had to weather incredible headwinds. We had significant overbuilding, then two years of COVID and recovery that's still occurring, and then labor challenges and significant cost increases. And now we have rapidly increasing interest rates. There's not a single line item on the P&L statement that hasn't been negatively affected in recent years.
It's going to be a hard slog to get through this. There will be consolidations, capital raises, workouts with lenders. 
But the good news — the shiny part of the crystal ball — is that once we get to 2025 and the leading edge of baby boomers turns 80, combined with the reduction in new construction starts, that will drive occupancy. That is what the industry needs to offset increased costs. 
It's what we've been talking about for over 30 years. That all starts in 2025.
We still have a bumpy road ahead in the near term, but long term I'm pretty bullish. We just have to help get the industry to 2025.
SHB: What's something people in the industry would be surprised to learn about you?
Best: In December 2021, I personally sponsored a Horizon Bay reunion marking 10 years since we sold to Brookdale. I held the event here in Tampa and we had over 70 people attend from all over the country. 
Other than just having fun, catching up with old friends and finding out what everyone was doing, it was rewarding for me to find out that we had over 15 Horizon Bay alumni that had become CEOs of other companies, and another five or so that were chief operating officers.
It was very rewarding to look back and see the success of the people that helped you along the way.