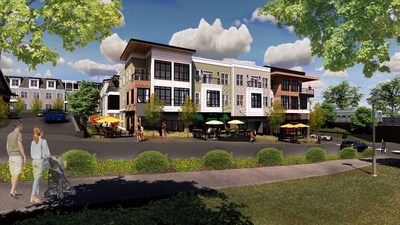 TOLEDO, Ohio — Welltower Inc. (NYSE: WELL) has made an investment in Monarch Communities, a developer, owner and operator of seniors housing communities. Industry veterans Michael Glynn, Ross Dingman and Andrew Teeters launched the company in 2019.
This new relationship is focused on developing, re-developing and managing independent and assisted living communities. Welltower's investment in Monarch will give Welltower exclusive access to Monarch's expertise in developing and operating senior living communities in premium micro markets throughout the United States.
"Monarch is an ideal fit to our long-term vision in senior living," says Shankh Mitra, Welltower's CEO. "Monarch's turnkey business model will create a vertically integrated solution for all aspects of the senior living space — from sourcing opportunities, to design and construction, to operations and long-term ownership."
The partnership will break ground this month on its inaugural seniors housing development, Monarch Cooper's Corner, located in New Rochelle, New York. Welltower and Monarch are also working together to reposition several Welltower communities in the Mid-Atlantic and Northeast regions.