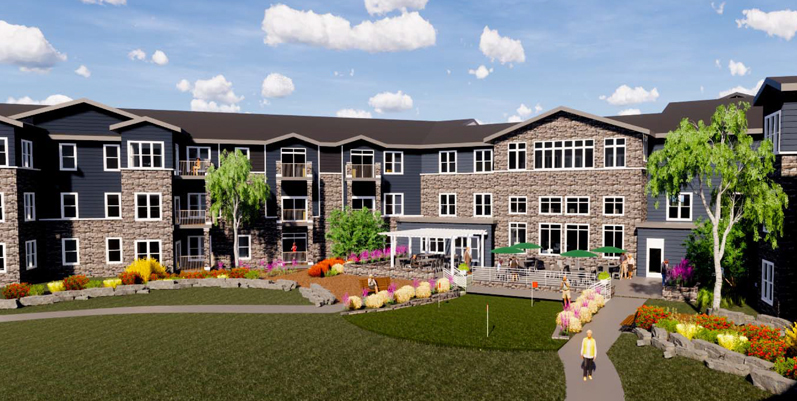 MUSKEGO, Wis. — Ziegler has arranged $38.7 million in bond financing for PHW Muskego, an affiliate of Presbyterian Homes and Services.
The funds will be used for the construction of a new senior living community, Stair Crest  in Muskego, approximately 16 miles southwest of downtown Milwaukee. The bonds are non-rated, tax-exempt, fixed-rate serial and term bonds with a 40-year maturity.
The community will feature 80 independent living apartments, 40 assisted living apartments (20 of which are designated for memory care) and a town center. Upon construction completion, the borrower expects approximately 102 apartments — including independent living, assisted living and memory care apartments — will be leased to religious sisters associated with the Sinsinawa Dominicans. Units not leased by the Sisters will be leased to members of the community.
The Borrower is an affiliate of PHS, a Minnesota nonprofit organization that, along with its affiliates, provides a broad range of housing choices, care and services for older adults throughout Minnesota, Wisconsin, Iowa and Washington including senior housing, nursing home care, memory care, primary care, home care, hospice and home-delivered meals.
Senior Housing Partners, the real estate and development division of PHS, served as development consultant on the project. PHS Management, also a subsidiary of PHS, will provide management services to the community.