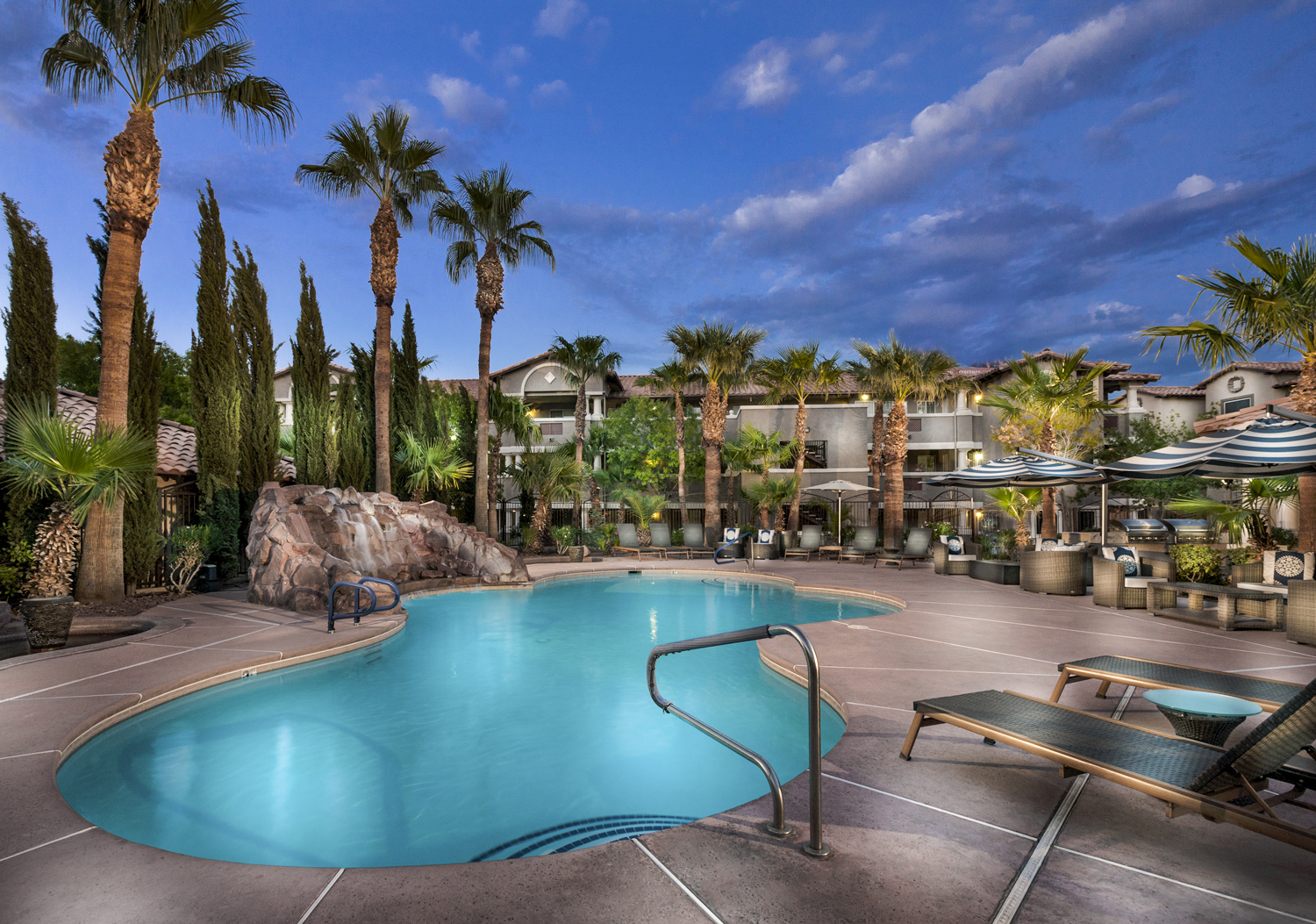 Despite increased competition and delays in construction and lease-up due to COVID-19, developers remain bullish on the sector.
By Jeff Shaw
The relatively new segment of rental active adult housing has many developers interested, but hesitant. 
The sector targets baby boomers in early retirement who are often looking to downsize from their homes but are still years away from needing independent living or assisted living services. The concept is to offer relaxing,
maintenance-free living to empty nesters who still lead active lives. It differs from independent living in that it does not offer assistance with activities of daily living and may not have meal services included.
But because active adult is still so new, there are many questions to be answered before many developers are prepared to dive in. What is the correct size and number of units? Which geographic markets have high demand for this type of housing? What blend of amenities will attract residents? How fast should developers expect new properties to fill up?
Trammell Crow Co. is one of the longtime apartment developers dipping its toes into this niche sector. The company's High Street Residential subsidiary is planning or underway on $278 million of active adult development totaling 700,000 square feet and 830 units in the Midwest.
"Developers have been hesitant," says Cheri Doyle, a senior vice president with Trammell Crow. "Not many equity groups have jumped in yet. People are waiting to see how it pans out, and to get a better understanding of the right size, services and location. It's definitely still in its infancy."
Who's bullish, and why?
"Conceptually it's a good idea," continues Doyle. "There are a number of seniors out there who don't want the overhead of a big house. They're looking for more of a communal living situation. The target resident is a widow who can't keep up with the house and is looking for more socialization."
Trammell Crow targets a high-end senior, describing its model as "multifamily plus" and charges a premium over market-rate multifamily rents for a higher level of service and amenities. The company seeks to bridge the gap between multifamily and independent living, so amenities generally include a demonstration kitchen for cooking classes or wine tastings. 
Rangewater Real Estate, meanwhile, seeks to provide a more affordable option. The company has opened two active adult communities to date totaling 341 units in Florida.
"We studied active adult for quite a while before we jumped in," says Michael Oliver, director of development with Rangewater. "Our business plan caters to the younger baby boomer who is moving into a transitional period of their lives. 
"There's an inflection point around 60. The kids are on their own. Our pitch is attracting that individual to come live in our community while they figure out what's next and where life will take them for the next 25 years."
Rangewater also charges a premium over standard multifamily rents — about 5 to 10 percent. "We believe people are willing to pay that small increase to get that lifestyle," says Oliver.
"We have a full calendar of events. Trivia on Tuesday to Wine Down Wednesdays, Yappy Hour at the dog park on Thursdays. Every day of the week there's an event. We have a lifestyle director at each property in charge of curating those events and engaging residents. Our main selling point is creating that lifestyle for the residents."
Sparrow Partners has also committed to the active adult space, having built seven communities in North Carolina and Texas over the last three years. The company has 14 additional communities under development in Arizona, Florida, Nevada, Oklahoma and Texas. The company believes it is "at the forefront of a major housing trend, and that demand for active adult communities will continue to grow," according to Jeff Patterson, co-founder and CEO.
"We look for locations with growing populations of older adults as well as young families, since parents frequently move to be closer to adult children and grandchildren," says Patterson. "We especially like areas where residents can walk to amenities and services and feel like part of a broader community."
Sparrow targets a middle-class demographic as well.
"People are living healthy, active lives for longer than ever before. At the same time, many older Americans are worried about outliving their retirement savings. They need housing that meets their lifestyles and their budgets," says Patterson. "We see an opportunity to provide high-quality, low-maintenance housing that encourages social connections and the sense of community that people still crave long after the need for an extra bedroom and a backyard are gone."
Engel Burman has developed rental active adult communities throughout Long Island under its Sutton Landing brand, with plans to expand to Florida in the future. The company plans to break ground on at least 600 new units in 2021, according to Steven Krieger, principal with the company.
"There is a growing number of seniors, many of whom are looking to sell their home and either buy or rent something smaller. Active adult communities afford them many of the things they are looking for, like a low-maintenance lifestyle or lower taxes. Plus, they can remain in the communities they helped to build — close to family, grandchildren and doctors."
One of the largest players in the active adult sector is Greystar. The company's portfolio spans 50 communities in 14 states totaling nearly 10,000 units. This year the company plans to break ground on 10 new communities totaling 1,700 units.
Greystar's properties are split among four different brand names — Overture and Everleigh for luxury properties, Destinations and Album for the mid-market offering. Greystar owns and operates the bulk of its portfolio.
"We love what active adult stands for," says Jackie Rhone, executive director of Greystar's active adult operations portfolio. "This unique sector offers an environment where residents can become part of a community and continue to thrive while maintaining their independence. We provide our residents with a maintenance-free lifestyle, enabling them to enjoy resort-inspired amenities and continue to explore their passions."
Given the demographic wave of baby boomers reaching retirement age, Rhone believes the active adult sector is primed for additional growth in the future.
"This demographic is living a more active lifestyle and living longer. Their focus is wellness, fitness and socialization. The active adult sector gives this demographic a transition alternative to an independent living facility at an affordable price point."
Carlyle Group, a commercial real estate investor that owns active adult properties, reports that active adult "has been one of our best performing sectors during the pandemic," according to Zachary Crowe, managing director of U.S. real estate with the firm.
"Because our residents are mostly retired and therefore not as reliant on incomes from jobs, they are somewhat insulated from the changing tides of the economy. Further, our residents generally stay at our communities for five years or longer, creating a more reliable and sustainable income stream."
Development slows as virus spreads
As of mid-January, COVID-19 had claimed nearly 400,000 American lives from over 23 million cases, and seniors are more likely to die from the virus than younger people. The widespread shutdowns have slowed nearly every aspect of the economy.
Multifamily developers have faced delays in construction and the entitlement process, not to mention slower lease-up activity, as potential residents delay their moving decisions. Active adult was no exception.
"COVID is definitely a test for active adult communities," says Doyle. "How well people pull through this year and going into next year will show us if it's a product type that can handle adverse conditions."
Both Rangewater and Trammell Crow hit the pause button on new developments completely until the pandemic has passed. 
Rangewater reports that it continued to meet lease-up expectations for its newly finished communities, though "we had residents back out of leases due to growing concerns, so it's a little bit hard to say how we would've performed without COVID," says Oliver.
Sparrow Partners also saw some slowdowns as the pandemic hit.
"Lease-up is taking longer at some properties as people are concerned about coming for a tour or making a big change like moving during a pandemic," says Patterson. "Overall occupancy has been pretty steady at our communities that have been open for a while and are beyond the initial lease-up stage."
Similarly, Greystar reported steady occupancy at its existing, stabilized communities, and rent collection was at 99 percent throughout 2020.
"While we did have a few move-outs at the beginning of the pandemic, that situation quickly stabilized as the majority of our residents wanted to maintain their independence and continue to call one of our communities home," says Rhone.
"The people who were looking at moving into our properties pushed ahead. The people who weren't looking at moving just yet aren't making that decision unless they have to," adds Doyle.
From a programming standpoint, active adult communities faced a similar challenge to seniors housing: How would they continue to host events when the pandemic forced everyone to stay physically separated?
"Our whole pitch was offering this lifestyle," says Oliver. "With COVID and social distancing, it's been a more challenging effort to create events — things that residents can engage in without ignoring CDC guidelines."
On the investment front, Oliver notes that "there was a lot of energy and excitement" about active adult as a sector going into 2020. "A lot of institutional investors were getting more comfortable with the idea. More competitors were dipping their toes in. Then everyone hit the brakes in March and April to see where the pandemic would go."
Although the momentum stopped when the pandemic hit, he anticipates a bright future for the active adult industry post-pandemic. "It will pick up again come mid-2021."
"We had to adapt a bit to offer virtual tours and socially distanced visits by appointment, but we have continued to rent and sell units throughout the pandemic, even exceeding our projected goal for lease-up in our newest rental community," adds Krieger.
Doyle sees another reason to be optimistic for the future of the sector: home prices have remained high through the pandemic.
"If people can sell their homes in the coming year, that's a big benefit. During the last recession, nobody could sell their homes. It's very different now. Once we're given the all-clear, the vaccines roll out and people feel safe, we'll have pent-up demand and the ability to sell the home. The next year will really tell the tale of the future of active adult."
Krieger noted that Long Island, the location of its current portfolio, has been a particular hotbed of home sales as residents leave New York City proper.
"Home values are high, interest rates are low, and we're seeing a huge demand for real estate as more and more folks are looking to leave the boroughs and move into suburban areas. Active adult communities offer a viable option for seniors who may be considering a home sale or downsizing early due to the current state of the real estate market."
On the investor end, Carlyle Group has been pleased with the sector's performance through the shutdowns.
"Given our lower acuity model that precludes communal meals and healthcare, transmission risk for the virus has been significantly lower than the higher acuity end of the spectrum," says Crowe. "Residents have been able to quarantine safely while still benefitting from our on-site staff, who help manage through the challenges of the pandemic."
Oliver also predicts sunny skies following the pandemic.
"There are over 70 million baby boomers leaning into that older seniors demographic. There is a growing propensity to rent among them. People have been so isolated over the last eight months, they will be looking for a community where you know your neighbors. There is going to be a strong rebound in the active adult investment circle."
Overlooked challenges
Although many developers believe in the potential for long-term success in the active adult sector, there are plenty of challenges to overcome.
Patterson notes that, like with private-pay seniors housing, achieving a price point that most seniors can afford to pay is a tricky proposition.
"The primary problem we have seen is developers creating communities that are financially out of reach for seniors attracted to a rental living option," says Patterson. "Our residents are looking for a living option where they can make friends, feel safe, have things to do and feel engaged — at an affordable price. We are very focused on delivering beautiful buildings that are efficiently designed and built to keep costs, and therefore rents, as low as possible."
Rhone notes that active adult combines the unique challenges of two separate types of commercial real estate. "This sector requires the rigor of multifamily property management combined with expertise in traditional senior living. "
The lease-up period for active adult communities takes longer than what a traditional multifamily developer is accustomed to, says Rhone. Individual properties in this burgeoning sector average five to six move-ins per month. However, lease renewal rates are significantly higher at 75 to 85 percent.
Krieger says that the two most important factors are "physical location and resident experience."
"Being in close proximity to shopping, dining and entertainment venues creates an extended lifestyle experience for residents and enhances the desirability for a home within that community," says Krieger. "Consider resident experience in all you do — from choosing which amenities to include in the clubhouse to hiring your on-site event coordinator. 
"People are not only buying or renting a home. They are investing in the lifestyle that this type of housing affords them. Deliver what you promise and it will lead to success."
The biggest challenge, according to Oliver, is finding points of differentiation for marketing purposes. With active adult combining elements of multifamily and seniors housing, how does the sales team convince potential residents that active adult is superior to both?
"There's not really one model that fits all," says Oliver. "We're trying to hone-in on our target demographic in the seniors community. How to we cater our services to meet those needs?"
Coming out of the pandemic, Doyle is interested to see what the level of demand will be for active adult communities among prospective residents.
"This is a stress test for active adult because it's so new. I'm very interested to see how it moves in the future," says Doyle. "It's a product type that's here to stay. It's just a matter of how you get it right and how you get it right all the time. The jury's still out."