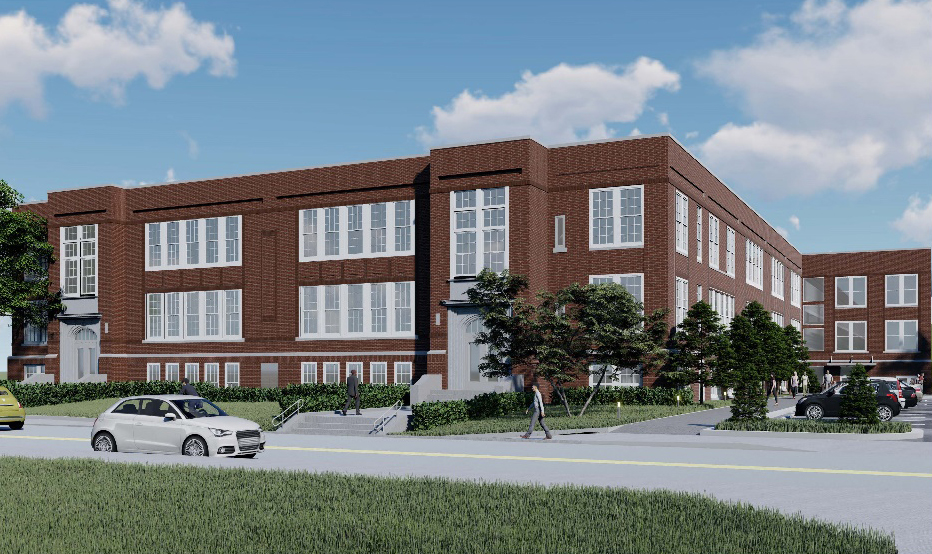 SOUTHBRIDGE, Mass. — Arch Communities and WinnDevelopment have started a $25.7 million project that will transform the 104-year-old Mary E. Wells School in Southbridge into seniors housing.
The property is located along the Connecticut border southwest of Worcester. Upon completion, the community will feature 62 apartments for seniors over age 55, with 48 of the apartments restricted for residents earning up to 60 percent of the area median income (AMI), eight reserved for up to 30 percent of AMI and six at market rates.
The Massachusetts Department of Housing and Community Development, MassHousing, Community Economic Development Assistance Corp. (CEDAC), BlueHub Capital and The Massachusetts Housing Partnership are participating in the adaptive reuse project. Bank of America purchased all tax credits available and also provided construction financing.
The Mary E. Wells School was built in 1916 as the first public high school in Southbridge and operated continuously for nearly a century. As the town's population increased, fueled by the growth of the American Optical Company headquartered down the road, a new high school was built. In 1960s, the Wells building began being used as the town's junior high school. The building has been vacant since 2012.
The three-story, 90,000-square-foot building was named for the wife of the co-founder and president of American Optical. Mary E. Wells became the first woman elected to public office in Southbridge when voters chose her to serve on the town's Board of Education in the 1890s.
The project is utilizing both federal and state historic credits, along with federal and state low-income housing tax credits (LIHTC). The Department of Housing and Community Development (DHCD) is providing the federal and state LIHTC, while the U.S. National Park Service and Massachusetts Historical Commission are providing the federal and state historic credits.
The adaptive reuse effort is expected to be completed by March 2022 with Keith Construction serving as the general contractor and The Architectural Team serving as the architect. The project has been designed to achieve the Enterprise Green Communities certification. WinnResidential will provide property management services.