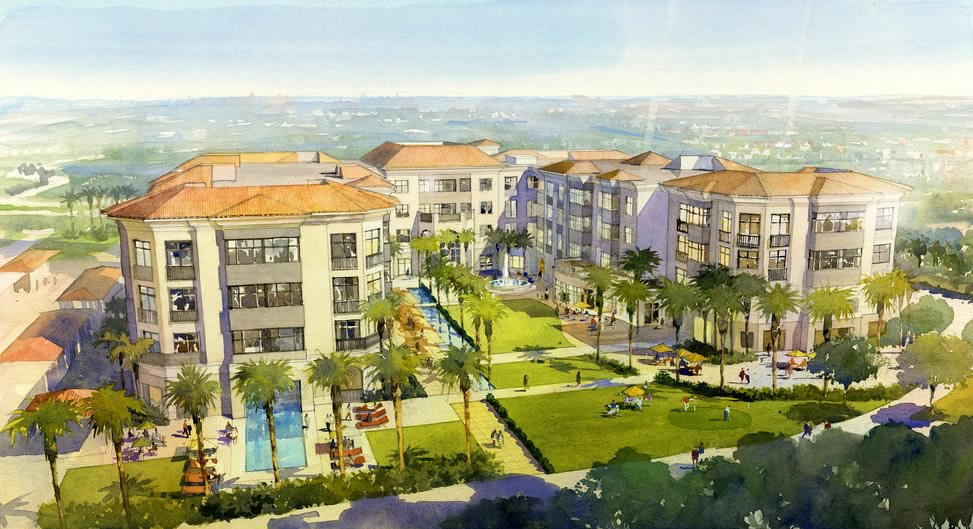 MIRAMAR, Fla. — Catholic Health Services (CHS) and Atlantic Pacific Communities have broken ground on Casa Sant'Angelo, an affordable seniors housing community in the Miami suburb of Miramar.
The mid-rise building offers 113 one- and two-bedroom units. Units are reserved for residents age 62 or older who earn between 30 percent and 80 percent of area median income.
Funding partners include Broward County, First Housing Development Corp., Florida Housing Finance Corp. and Wells Fargo. The project is the first to use a new Miramar city code that provides impact fee waivers to affordable housing developments.
Monthly rental rates are expected to range from $442 to $1,278. Construction is scheduled for completion in October 2022.
The equity and debt financing totals over $28 million in tax credit equity, $21.6 million in construction debt and $3.6 million in permanent debt.