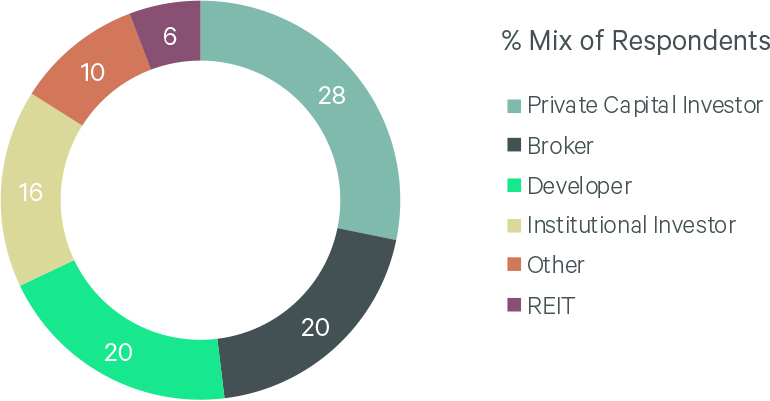 DALLAS — The seniors housing sector continues its recovery from the impacts of COVID-19, with investors expecting rental rates and residency levels to rise further in 2022, according to a survey from Dallas-based commercial real estate services firm CBRE.
Most investors (82 percent) expect seniors housing communities to reach pre-pandemic resident levels within 18 months, with the quickest absorption pace in the lower-acuity communities such as active adult and independent living. For higher acuity communities, such as assisted living and memory care, the reabsorption period extends to 24 months for most investors (89 percent).
For active adult, independent living and memory care assets, more than 70 percent of investors expect rental rate increases of 1 to 7 percent in 2022, with 42 percent expecting an increase of 3 to 7 percent. For the skilled nursing and continuing care retirement community subsectors, 68 percent of investors expect rental rate increases of 1 to 3 percent this year.
"Investors remain encouraged by the continued recovery of the seniors housing sector and foresee strong rental growth and steady improvements in resident levels over the next 18 months," says James Graber, leader of seniors housing and healthcare for CBRE's Valuation & Advisory Services. "These positive indications should outstrip the challenges, such as availability and cost of staffing, leading to the expectation of strong performance in 2022."
Active Adult (34 percent) is viewed as the biggest opportunity for investment in the seniors housing sector this year, driven by the younger, lower-acuity residents from the baby boom generation. Assisted living (26 percent) and Independent Living (23 percent) sectors ranked second and third, respectively.
Staffing availability and cost is viewed as the greatest headwind for investors within the seniors housing sector, followed by inflation and interest rates.
The average seniors housing capitalization rate in 2021 declined by 13 basis points year over year and is now below the 2020 pre-pandemic average. Despite rising interest rates and inflation, nearly 50 percent of respondents expect cap rates to remain flat this year.
To view the full survey results, click here.