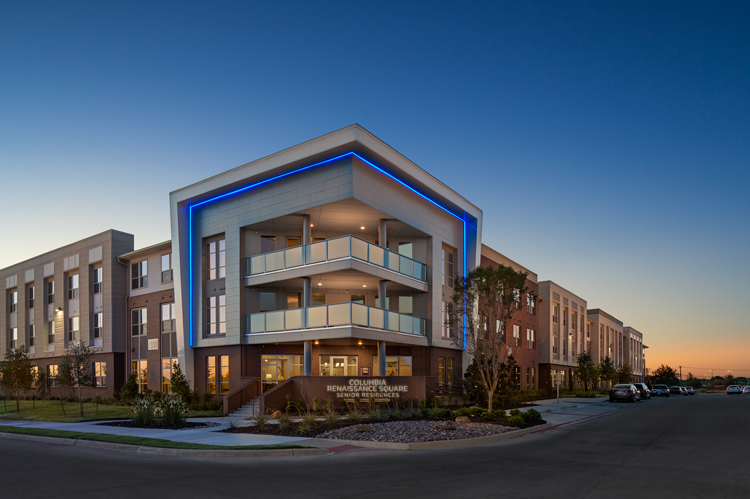 FORT WORTH, Texas — Renaissance Heights United, in partnership with Columbia Residential and Purpose Built Communities, has opened the second phase of Columbia Renaissance Square Senior Residences, an affordable seniors housing community in Fort Worth.
The $21.8 million expansion is the second of three phases, and included a three-story building with 120 apartments. The apartments average 792 square feet with 96 of the units reserved for low-income seniors.
Construction was certified by National Green Building Standard for improved energy efficiency, indoor air quality and lower utility costs.
Project partners included JHP Architecture & Urban Design, Hultt Zollars Inc. as civil engineer, Stith Design as landscape architect and KWA Construction as general contractor.
Development and permanent funding was provided by BBVA Compass Bank, RBC Capital Markets, Fort Worth Housing Finance Corp., City of Fort Worth HOME program and Columbia Residential. The Low Income Tax Housing Credit allocation was provided by the Texas Department of Housing and Community Affairs.
The entire Columbia Renaissance Square Senior Residences project is located within the Renaissance Square master development.