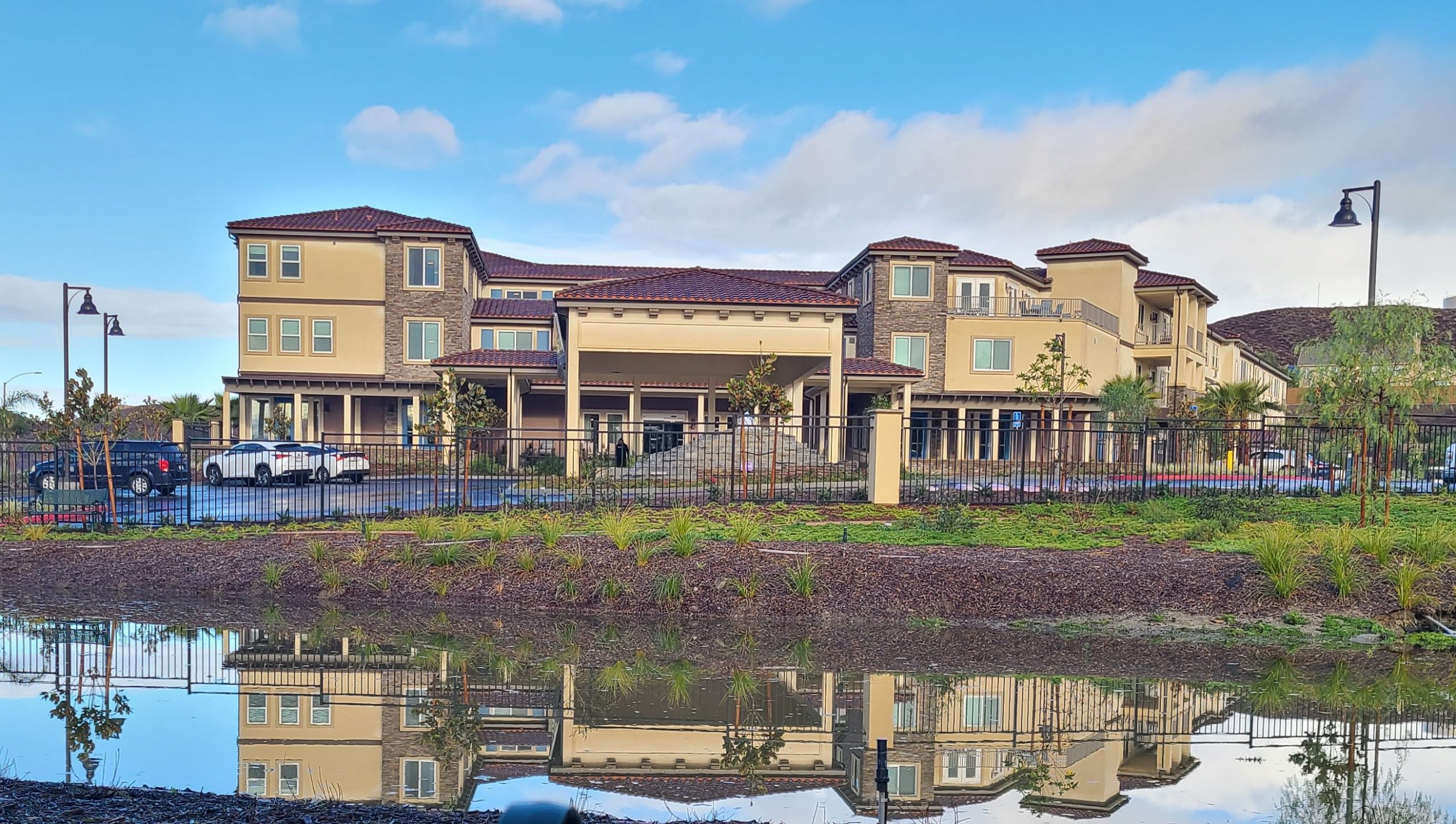 MENIFEE, Calif. — Consolidated Contracting has completed construction of WellQuest of Menifee Lakes, a senior living community in Menifee, located between Los Angeles and San Diego.
The 134,641-square-foot, three-story property features 92 independent living and assisted living units ranging from 470 to 1,017 square feet, as well as 30 memory care units ranging from 386 to 578 square feet.
Jonetta Eads, executive director of the facility, predicts the community will be fully occupied by mid-summer.
Project consultants included Greg Irwin of Irwin Partners Architects as the architect; Conley360, space planner; Nelson Structural Engineers, structural engineer; Bam Consulting Engineers, civil engineer; United Brothers Concrete, sitework contractor; A Good Plumbing, plumbing; Edge Mechanical, mechanical engineer; Cattrac, grading; Hondo Framing, framing; AME Design Group, mechanical engineer; and Wilson Associates Landscape Architecture, landscape architect.
FJ Management was the developer.