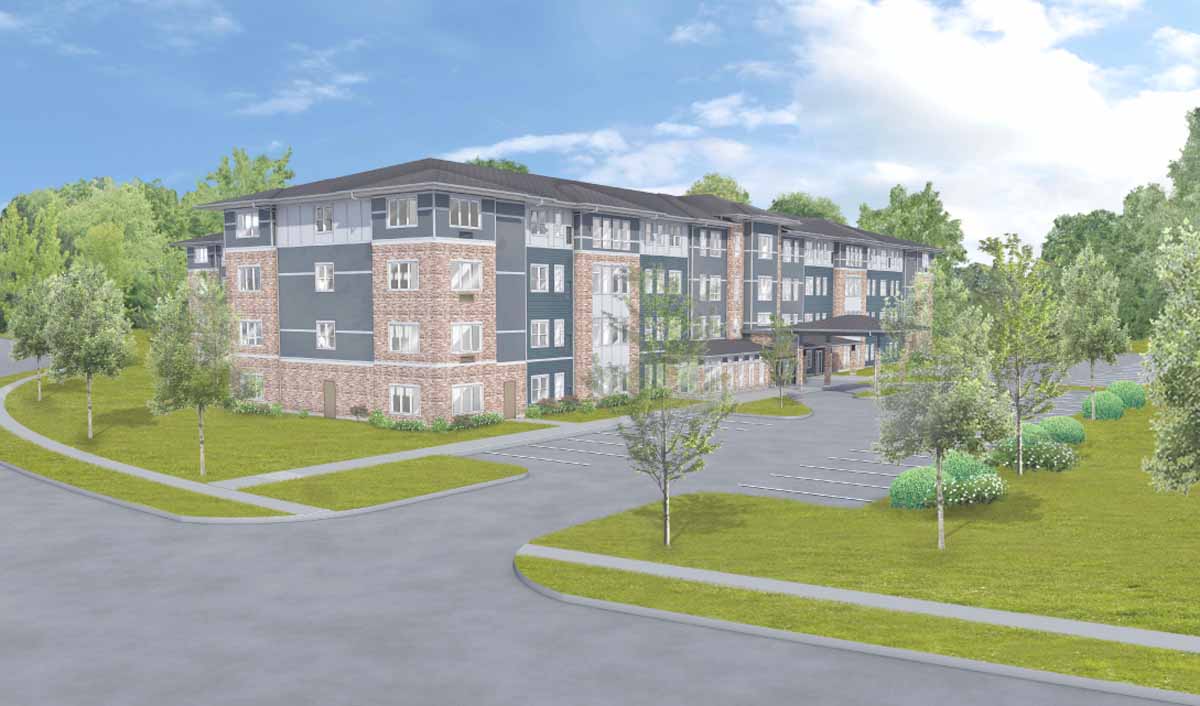 GOSHEN, Ind. — Evergreen Real Estate Group has secured financing and started preliminary site work for Green Oaks of Goshen, a four-story, 120-unit assisted living community for low-income seniors in Goshen.
Evergreen Construction Company, a division of Evergreen Real Estate Group, is serving as general contractor on the development and plans to officially break ground on Oct. 28. Completion is scheduled for early 2023.
The $30 million project will replace a vacant three-acre lot on the city's north side, near an existing Salvation Army building and retail along Main Street. The community will be licensed and regulated as a residential care facility by the Indiana Department of Health and approved to be an assisted living Medicaid-waiver provider by the Indiana Family and Social Services Administration. Gardant Management Solutions will operate the community.
Upon completion, Green Oaks of Goshen will offer 49 studio and 71 one-bedroom apartments, all of which will be reserved for seniors age 62 or older with incomes at or below 80 percent of the area median income (AMI). A financial assistance program will be available for those who qualify.
The Indiana Housing and Community Development Authority (IHCDA) authorized 4 percent Low-Income Housing Tax Credits (LIHTC) in support of the project. The city of Goshen issued tax-exempt bonds that were sold by PiperSandler, providing debt financing. Affordable Housing Partners (AHP) invested in the project, providing Low Income Housing Tax Credit (LIHTC) equity.