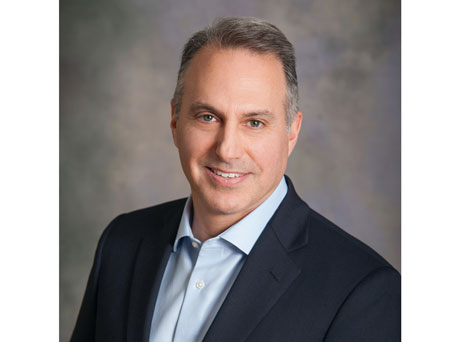 As residents' Wi-Fi needs continue to evolve, operators must keep an eye to the future without neglecting the present.
By Michael Slovin, Vice President of Field Sales, Xfinity Communities
Internet connectivity is probably not the first thing you think of when you hear "senior living communities." After all, the prevailing view around seniors' Internet demand has largely been misleading.
While the pandemic certainly accelerated the need for Internet among seniors, technology use among adults aged 65+ was on the rise well before COVID-19 entered our lives. According to research from Pew, seniors adopted technology at much higher rates from 2012 to 2021: smartphones went from 13 percent to 61 percent, social media from 16 percent to 45 percent and tablet computers from 6 percent to 44 percent.
The truth is, while the pandemic shifted connectivity from an amenity to a requirement for senior living communities, the trend was always headed that direction.
For seniors, the pandemic showed that using the Internet was not only a learnable skill and one that became easier as technology improved, but something that gave them more access to loved ones, entertainment and information. As a result, properties needed to adapt to an accelerated trend. Butensuring reliable Internet for a large community carries a host of new considerations.
Lessons from multifamily
Just like any other multifamily property, seniors housing communities need to have their buildings equipped with the proper wiring to provide the Internet speeds that residents demand and limit any dead zones where coverage may be spotty.
Seeing as residents move in and out of communities with some regularity, it's also important to streamline the installation process as much as possible. Residents both need and expect to have Wi-Fi up and running upon their arrival. The less set up they or their families need to deal with, the better.
It's incumbent on property owners to make these sorts of transitions seamless for resident. But, luckily, there are options available to ease the installation process, and those who invest in convenience for their residents are able to attract more of them.
According to the 2022 NMHC/Grace Hill Renter Preferences Survey Report, 83 percent of residents said that they needed to be connected to the Internet right away, and 30 percent of property owners saw connectivity as a growing influence in renting decisions. This applies to senior communities too, as connectivity needs to continue to skyrocket.
Addressing seniors' unique needs
There may be some key differences to seniors' connectivity needs compared to traditional multifamily units. While high speeds have become a must everywhere, bandwidth needs vary by property. Owners and managers of seniors housing communities are likely to find that they won't need to support quite as many devices as, say, a regular apartment building.
After all, while Pew research shows a significant upward trend in technology adoption by seniors, they still lag well behind other age groups.
Take smartphone usage, for example. While this was the most popular technology among those age 65 and older (61 percent adoption), it pales in comparison to other age groups — 83 percent of those age 50 to 64 owned a smartphone, in addition to 95 percent of those age 30 to 49, and 96 percent of those age 18 to 29.
As a result, property owners will need to be diligent with the Internet offerings they choose, but it's important to take a cautious approach. Insufficient speeds or bandwidth capabilities will be a pain point for residents, while an abundance of bandwidth likely won't even be given a second thought.
That's not to say that every property owner should purchase the most comprehensive Internet packages available, because the reality is that the vast majority won't need that. When it comes to connectivity, property owners should think of any extra investment in bandwidth as an investment in resident satisfaction, while also being reasonable about the property's needs.
Another important consideration for owners and managers of seniors housing communities is that connectivity needs are fluid. Pew research shows just how quickly trends can change when it comes to widespread adoption of new technologies, and Wi-Fi speeds have only gotten faster over the years.
Looking toward the future
The connectivity needs of seniors will continue to progress, and property owners need to have a keen eye toward the future when it comes to their connectivity strategies. The best way to stay ahead of future changes is a combination of keeping a line of communication open with residents and working with partners that make active efforts to innovate and stay ahead of trends.
Regular check-ins with residents regarding their thoughts on the property's connectivity performance will be key in ensuring satisfaction in the long term.
Projecting future demand is a crucial practice in any business, and the only way to do that is by gathering the right data. By getting a candid assessment from residents of what's up to par and what isn't, senior living communities can make the right adjustments to ensure that they'll thrive in the long term.
By making resident satisfaction a priority and proactively alleviating potential headaches, owners of these properties can ensure that Wi-Fi installation, reliability and upgrades are a non-issue.
With digital tools and platforms becoming a more significant part of everyday life across all demographics, it's time for property owners to stop viewing seniors as an entirely different category, and instead recognize that their connectivity needs deserve careful consideration.
Granted, there may be some added nuance associated with choosing the right offerings, but making the right decisions will go a long way in both attracting new residents and keeping current ones happy.
Michael Slovin is the vice president of national field sales at Xfinity Communities. In this role, he develops the strategy for how Comcast serves the multifamily community and develops products and solutions that improve the community and resident experience.