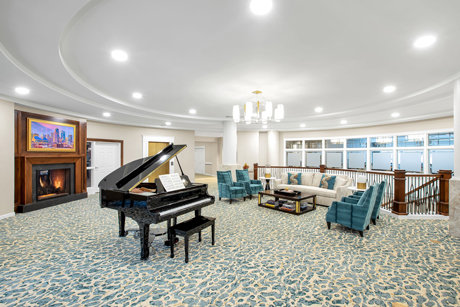 PRAIRIE VILLAGE, Kan. — Lifespace has completed renovations at Claridge Court, a seniors housing community in Prairie Village, approximately 10 miles south of Kansas City.
The project, which updated Claridge Court's living spaces, communal areas and amenities, took about a year.
One of the highlights of the renovation is the new Health Center Terrace, which was made possible in part by the Claridge Court Foundation, a resident-run organization dedicated to supporting the community. The foundation provided funding for the new addition along with many other features in the community.
Claridge Court is located on 4.7 acres and features 131 apartments and a 45-bed health center.