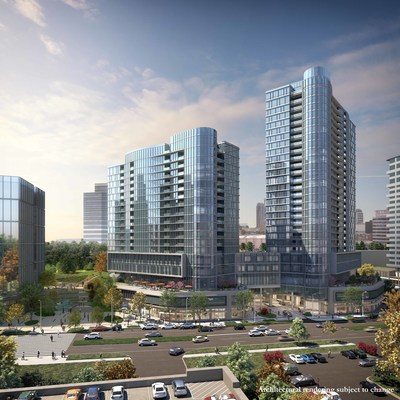 TYSONS, Va. — Mather has started pre-sales for the second phase of The Mather, a Life Plan Community in Tysons, a suburb of Washington, D.C. The second phase is known as the South Building.
The two high-rise buildings of the development include one with 186 apartments (Phase I, projected to open in 2023) and another with 114 apartments (Phase II, projected to open in 2024), which will be connected by a multi-story concourse with amenity spaces.
Phase I is currently 80 percent pre-sold. Entrance fee pricing starts at $646,700, with unit sizes ranging up to 3,300 square feet. Prices are dependent upon apartment size, location, service package and health plan selected.
As a result of the pandemic, overall design of The Mather now includes enhancements to HVAC systems, as well as touch-free, motion-activated design for doors, faucets and other elements of the building, including elevators, amenity spaces, and more.