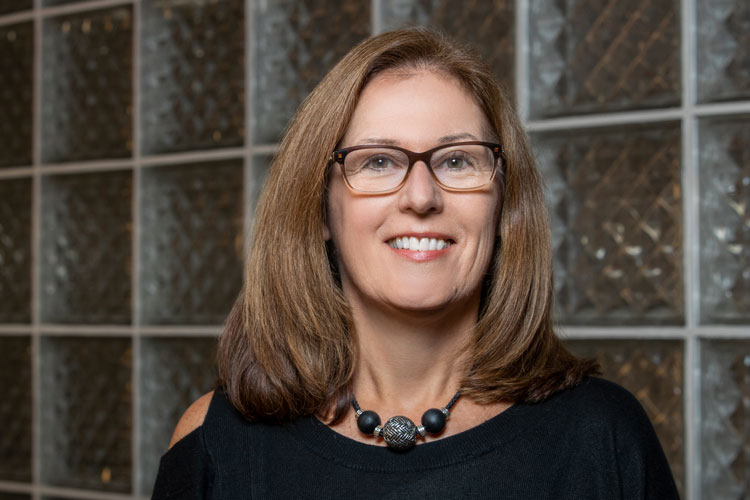 Developers must understand, respect and engage with residents to succeed.
By Amy Fahey
It is no secret there is a seniors housing shortage in this country. Given the lack of affordable land in many areas for ground-up construction, many developers opt to breathe new life into their existing facilities with extensive renovations. 
Of course, the most difficult method of tearing a building apart and putting it back together is to do so while people live in it, especially elderly folks.
Clearly, renovating an occupied seniors housing facility is a complex undertaking. Double that complexity — no, triple it — if the scope includes upgrades to the HVAC and MEP/FP systems, which require the existing ones to stay functional during construction. It can take months, if not years, of planning alongside project partners (owners, architects and engineers) to make sure that work will be done as safely, cleanly and efficiently as possible.
But what about the most important stakeholders: The residents? How do we help them to roll with the punches? 
The key is to put ourselves in their shoes. We are about to enter the homes of elderly people who are used to the familiar rhythms of daily life. Our arrival may seem frightening and disruptive; we must develop our approach with this in mind.
The most effective way to do this is to understand, respect and engage the residents throughout the planning and construction process.
Understand the seniors
Like plenty of us, many elderly people are fond of routines and not so fond of surprises. Some seniors may have navigation issues and move slowly; others may be frail or a bit disoriented. The noise, dust and disruption may make some residents anxious. Some may be uncomfortable with strangers working around them.
At the very start, learn as much as possible about the residents and their daily lives. How independent are they? What kinds of disabilities and/or mobility issues are they dealing with? What languages do they speak, and what are their cultural backgrounds? 
Become familiar with the facility's operations: What are the busiest times of day, and in what areas? When are meals served? When and where are exercise classes, arts and music programs, and religious services held? When is the mail delivered? Do visitors come and go all day? Be aware of special events, when more people may be on site than usual.
When are items such as food products and supplies delivered? Is there regularly scheduled maintenance work such as lawn care?
Respect how residents live
Equipped with this valuable intel, we can plan and perform the work in ways that will support the residents' peace of mind.
With awareness of typical resident pathways through the building, install clear, large-print wayfinding signage, using multiple languages if necessary. Store equipment carefully and out of the way and keep work areas as clean as possible.
Assign empathetic onsite supervisory personnel who are experienced with occupied renovations and will approach their work with patience and an ability to accommodate residents' needs.
For every new worker on site, emphasize these rules during construction site orientation:
• Be respectful of residents and have patience with them.
• Give residents the right of way.
• No swearing and no smoking on or anywhere near the site.
• Require that no worker will ever be allowed onsite without passing a current criminal record check.
Ensure that your superintendents and foremen strictly enforce these rules among all subcontractors.
Plan materials and equipment deliveries, as well as very noisy work, to avoid the busiest times and areas. Consider having materials delivered into units via the windows, rather than using the elevators. Make sure that the work areas are neat and clean at the end of each day.
Phase the work efficiently as residents move in and out of their units to minimize disruption. For example, you may have a small number of "swing" units available to temporarily house residents while their units are renovated. 
The work can be done on a group of units at a time — either on the same floor, the same end of the floor, or above each other, depending on the scope and the type of building — so that the various trades can "leapfrog" over each other, finishing their work in one unit and moving on to the next one. This approach gets you in and out of units quickly and keeps subcontractors busy and on schedule.
Engage with your customers
Learning as much as you can from the owner early on is an excellent start, but meeting residents personally is critical to establishing goodwill and helping them understand that their safety and comfort will be your chief priority.
Request that facility owners hold a resident meeting that your construction manager can attend. This is the perfect time to listen closely and address resident concerns. Linger after the meeting, as some people may not want to speak up in front of the group and might be more comfortable expressing concerns one-on-one.
Provide plenty of advance notice of upcoming work (and any changes to the schedule), detailing impacts on residents and the facility's operations. Post photos and the names of those in charge where people can see them. 
Make eye contact, greet people with a smile and be willing to answer questions. 
Some folks are lonely and bored. Many enjoy watching construction activity (from a safe distance, of course). If you see the same people every day, and if the owner approves, take the time to learn their names and their pets' names. If English is their second language, learn a few words in their language. Be aware of holidays and upcoming or recent events and ask about them.
Others may need your patience as they make their way around the building. They may be confused and need assistance to find their temporary apartment. They also may need reassurance that they will be back in their home soon, and that it will be better than before. It is easy to imagine our own elderly relatives in similar living situations, where we would want them treated with the utmost care.
Host occasional events for the residents and staff, such as pizza parties, to show your appreciation for their patience and to get to know them a little better. If the owner approves, allow them to include some of your staff in their own celebrations.
Seek the best possible outcome
At the end of a renovation process, it's typical to focus on structural and aesthetic results. But in the best cases, there's event more to celebrate. When an occupied renovation is done right, residents will not only have felt safe during construction, but also seen, heard and cared for. 
In fact, it's possible to wrap up construction and receive notes from residents who are sorry to see you go. (Yes, this has happened.) What more could we, or the building owner who hired us, ask for?
Amy Fahey is director of marketing for Colantonio Inc., a construction firm. She is a business administration graduate of Suffolk University with a background in administration and marketing in the financial services and nonprofit sectors. She develops and oversees the firm's marketing initiatives including content for public relations, social media, website management and proposal development.