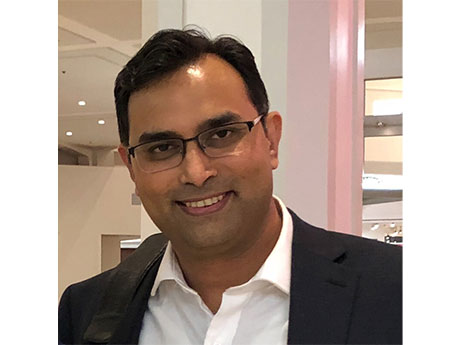 CMS shifts have added regulatory pressure to staffing urgency. Take a new approach. 
By Rishabh Parmar
It is no secret that staffing shortages have consistently plagued skilled nursing facilities (SNFs), impacting patient care and staff satisfaction. But recent changes in Centers for Medicare & Medicaid Services (CMS) guidance have put additional pressure on leaders to solve this crisis.
CMS recently updated its Five-Star quality rating system, adding measures for staff turnover and weekend staffing levels. Five-Star quality ratings not only impact insurance reimbursements but inform facility selection by consumers, families and caregivers.
Innovative, artificial-intelligence-driven technologies and new ways of connecting with applicants can reduce costs, improve retention, help optimize ratings and contribute to the financial viability of your facilities.
Health inspections, staffing and quality measures add up to an overall Five-Star rating. Previously, staffing star ratings were determined by registered nurse (RN) and total nurse hours per resident per day. Updated guidelines now measure total nurse staffing levels on weekends and turnover of total staff.
To emphasize the impact of staffing, only facilities with Five-Star staffing ratings will be eligible to receive an overall Five-Star rating.
How to speed up hiring  
1. Streamline the interview process
Employers are losing strong candidates because they don't act fast enough. One health system made offers to 75 percent of candidates it received but placed only 50 percent. The gap between offer and placement comes down to effective communication tools and responsiveness.
Improving time-to-hire gets nurses in the door faster and raises placement rates. Currently, it can take 30 to 67 days to fill an open nursing position at a nursing facility. Reducing the submission-to-interview time from over 10 days to less than five increases offers by 30 percent, according to an analysis of 3.5 million job applications filled out by 800,000 applicants on Vivian Health's clinician staffing marketplace.
Set up internal standards for response time to candidates at each stage of the process (first apply, recruiter interview, hiring manager interview, etc.) to improve the candidate experience.
2. Leverage technology
Technology can make the recruiting process more efficient on both the candidate and hiring sides. 
For candidates, applying to SNF jobs does not have to be cumbersome or time-consuming. Mobile application and communication platforms allow candidates to easily access everything they need during the application process. Communicating with candidates through chat or text enables applicants to respond with a few taps on their mobile devices, alleviating the formality of emails and calls. 
Ease of communication ups engagement on the candidate side and streamlines the process, especially for SNF staff who work night shifts.
Hiring the best person to fill open roles is always the goal, but finding that person can often prove difficult. AI and machine learning technologies effectively match job requirements with staff credentials and preferences to better source incoming candidates, eliminating the burden of sorting through unqualified or uninterested candidates.
Given the consequences of forged credentials in a healthcare setting, it is imperative to confirm authenticity. Credential verification technology ensures the validity of candidates' credentials through the organization or state licensing board that issued the document.
Review your application processes from the applicant side. If they need to fill in the same information multiple times, you may be losing candidates to competitors who have eliminated that redundancy through automation. 
Now review it from the HR side. Are you fully able to identify forged credentials? How much time are you spending at early-funnel stages as opposed to final interviews with well-vetted candidates? Knock time off at the beginning of the experience and you'll be in a better place.  
3. Improve transparency
We have found that improved transparency around pay, benefits and schedule flexibility can help a senior care organization increase engaged candidates by 15 to 30 percent. Our data at Vivian Health has shown this to be true, even if a facility pays below market rates. 
Candidates want clear insight into compensation structure based on the nature of the role, insurance and benefit offerings, and the training process. Providing this information in job descriptions saves time and effort for both candidates and recruiters.
Candidates are looking for transparency in both the job itself and the hiring process. Providing candidates with clear updates on where they are in the hiring process improves the overall process and makes it easier to attract top talent.
Put salary transparency onto your next board meeting agenda, and talk through the competitive advantages and risks. If you don't know whether you're competitive, review salary trends with a trusted resource that's monitoring the industry.
4. Write clear job descriptions
In an increasingly competitive hiring market, candidates want to know upfront what the job will entail. Limitations on the number of specialties associated with senior care can make it challenging to set apart one position from the rest. 
Job descriptions are often focused more on general rundowns of the company and high-level details on the position. While some of this information may be useful, jobseekers are more interested in understanding the patient populations being cared for and the day-to-day responsibilities.
Working in seniors housing is a very challenging profession, so emphasizing the impact on preventive community care and overall benefits can draw more attention, specifically from acute care nurses making the transition back.
To get the best candidate, job descriptions should include:
• Specific title (as opposed to a generic title like "senior care provider")
• A clear description of caregiver responsibilities
• State-required educational and experience qualifications
• Terminology specific to senior care 
5. Create flexibility before and after hire
Like most healthcare challenges, nurse burnout is not a new phenomenon, but it has been exacerbated by the pandemic. Taking a nuanced approach to staffing creates more options for nurses, enticing candidates who might be interested in alternative schedules. 
Offering weekend-only staffing may attract more jobseekers and help address heightened scrutiny from CMS regarding weekend staffing levels.
Flexibility in interview times is another simple change that can have a big impact. Many candidates apply while working in another position, restricting their availability during traditional interview times. Offering interview slots outside normal working hours increases accessibility and opens up a larger recruiting pool. This is one of the best reasons to communicate with talent via text or email.
Improving recruitment success comes down to efficiency. Increased accessibility and transparency, reduced employer response time, and improved communication can drastically enhance hiring success.
Ultimately, CMS is focused on staffing for a reason. Appropriate staffing improves patient outcomes, employee satisfaction and quality of care. SNFs are some of the hardest hit by staffing challenges, but the implementation of smart recruiting practices can help alleviate some of the strain.
Rishabh Parmar is the head of strategy and operations at Vivian Health, a national online marketplace for the recruitment of long-term care and other healthcare workers.