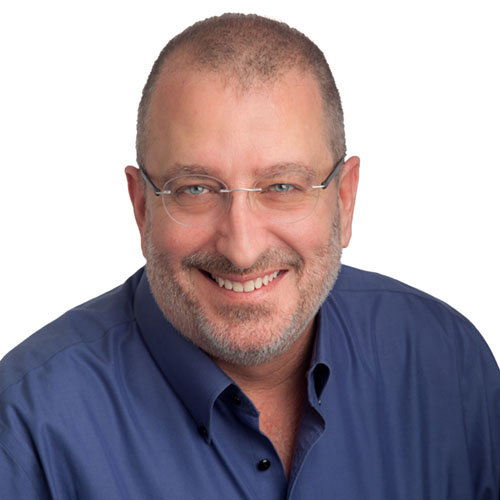 Seniors housing designers must consider operations, programming and trends.
By Dean Maddalena
It's important to understand how the interior design industry responds to changes and challenges. These external demands provide designers with opportunities to think in creative ways to satisfy conventional and emerging requirements.
For over 15 years the design teams at StudioSIX5 have gathered to discuss the design, cultural and operational issues that have arisen and begun to take hold in the senior living vernacular. In addition to senior living, they look to the allied fields of hospitality, multifamily and student housing, as well as all creative disciplines, for inspiration.
This year's Design Directions publication can be broken down into three categories: operational issues, programmed spaces and design trends.
The quarantines of 2020 brought the home office into prominence and in senior living, designers are adapting interiors to incorporate the latest touch-free technology and community cleaning and disinfecting protocols.
Interior and exterior programmed spaces not only have to be flexible for possible future outbreaks, but also must seamlessly accept online shopping and home deliveries.
Not all of this year's design directions are in response to COVID-19. Cultural influences and styles are inspiring new looks and design priorities.
Operational issues
Cleanability: It's now commonplace for surfaces in public spaces to be continually wiped down with alcohol and even stronger chemicals in between uses. This means interior finishes and furnishings that can hold up to the best CDC health practices will guide specifications while meeting the aesthetics required by designers, residents and owners. Transparency of cleaning protocols will provide confidence in everyone experiencing these spaces.
Safe. Smart. Sensible: As we look for assistance in remaining healthy, the intelligent use of technology across operational areas becomes increasingly important. Technology that supports simple, human processes through touchless fixtures, automated systems, super air filters and ultraviolet viral killing equipment can be seamlessly designed into the architecture. Telemedicine and remote health-monitoring practices will quickly develop and dominate wellness programs. Expect technology's role to expand as creative applications for its use increase.
Home delivery: Quarantining has normalized online ordering while expanding the scope of goods and services purchased. Touchless deliveries complete these transactions and have become an expectation. Whether it be groceries, restaurants, Amazon Prime or dry cleaning, home deliveries are a growing dominant activity that will be seamlessly incorporated into the built environment to support the owner's protocols as they evolve over time. 
Programmed spaces
Flexibility: As we have witnessed, circumstances can rapidly change, requiring us to modify behaviors and spaces. Designing furniture and interior/exterior spaces with flexibility in mind can allow for easy adaptation to current physical distancing requirements. This intentionality can also make seamless the transition back to 'normal' layouts post-pandemic. We must implement designed flexibility with furniture and interior/exterior spaces that can respond and adapt easily to prevailing social or healthcare conditions — and quickly reset once these conditions no longer exist.
Home Utilization: There's no place like home, and the ways in which people use their homes and commons areas have dramatically changed. Adaptable apartment layouts allow residents to improve the functionality and comfort of their personal space. Robust Wi-Fi and 5G will become the standard infrastructure to support work-at-home and entertainment bandwidth requirements. This is set to become a new amenity offered to tenants as part of the utility package.
Outdoor amenities: It's common sense that outdoor settings provide more circulation of fresh air than indoor settings. This places a new and healthy emphasis on enjoying the benefits of being outside. Pet parks, walking trails, pop-up movie nights, food trucks — outdoor amenities provide safe spaces to gather and build community. 
Wellness and nature: As we spend more time indoors, we look to mirror nature. Tactile design, natural woods, sustainable materials and plants create their own nature-like sanctuary in the privacy of our homes. More contact with nature makes for a brighter life. In 2021, spaces that connect the indoors to the outdoors will be more important and more highly utilized. 
Design trends
Bold colors: Design trends may be leaning more towards the traditional, but as people spend more time at home, they look to bring personality into their space. A bold color on an accent wall or in nostalgic accessories brings joy and a sense of flair. 
A nod to the '80s: Just as comfort and tradition will be big in 2021, so will "modern" touches from the '80s. Angular shapes, glass and stone materials, and Art Deco design embody the aesthetic. These styles have become "retro," and, thus have gained notoriety. 
Grandmillenial design: Grandmillenial design is defined by an eclectic environment composed of modern and traditional elements of all design styles that is cozy but not cluttered. This style speaks to younger generations that have an appreciation for historical architecture, as well as classical design forms and patterns. Grandmillenial design hinges on the traditional, and has a soothing vibe for an uncertain world.
Interior design naturally evolves. However, as we've seen, unexpected circumstances can quickly cause us to creatively adapt our operations and programmed spaces while remaining sensitive to design trends.
The design directions we've outlined for 2021 will all lead to innovative thinking, which will help us to continue to create environments that celebrate life.
Dean Maddalena co-founded StudioSIX5 in 2003 and serves as the firm's president. A licensed architect and member of the American Institute of Architects, he has dedicated a large portion of his career to the research and design of senior living.