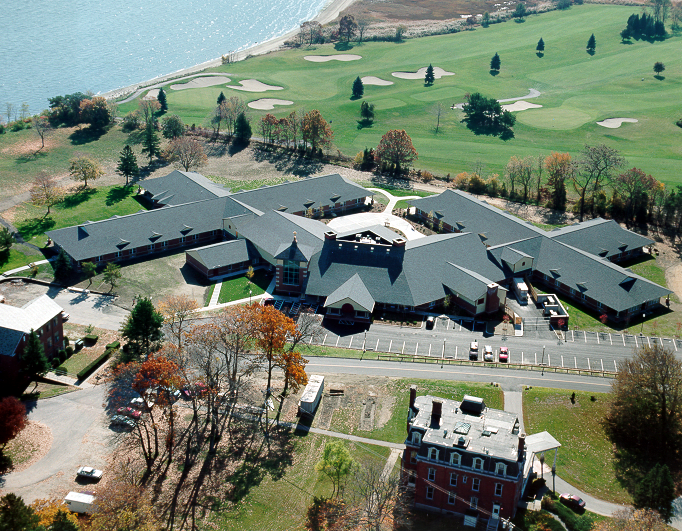 NORTH KINGSTOWN, R.I. — Tryko Partners has acquired Scalabrini Villa, a 120-bed skilled nursing facility in North Kingstown, located along Narrangansett Bay south of Providence. The seller and price were not disclosed.
"The acquisition of Scalabrini Villa further grows our investment footprint in New England, specifically within the desirable Rhode Island marketplace," says Uri Kahanow, Tryko's director of acquisitions. "North Kingstown's enviable demographics and deep regional hospital network added to this opportunity's appeal."
Within a three-mile radius of Scalabrini Villa, the elderly population, median household income and median housing values are all well above the state and national averages. Referral hospitals include Kent County Memorial Hospital in Warwick, Rhode Island Hospital in Providence and South County Hospital in Wakefield.
Scalabrini Villa was constructed and opened in 1994. The one-story facility contains two 60-bed units, each with 12 private rooms and 48 semi-private rooms. The Ocean unit provides memory care services, and the Country unit features long-term and sub-acute care. According to Kahanow, a significant capital improvement campaign is planned under Tryko's ownership.
The site itself has a deep history. In the mid-1800s, the land was owned by textile mill owner Crawford Allen, who gifted it to his daughter, Anne, when she married John Carter Brown, son of Nicholas Brown Jr., the namesake patron of Brown University. The Browns donated it to Rhode Island Hospital, and the property was home to a children's hospital for decades. In 1956, Bishop John Baptist Scalabrini purchased the property, opening The Bishop Scalabrini Home for the Aged, which has provided senior care services to the community ever since.