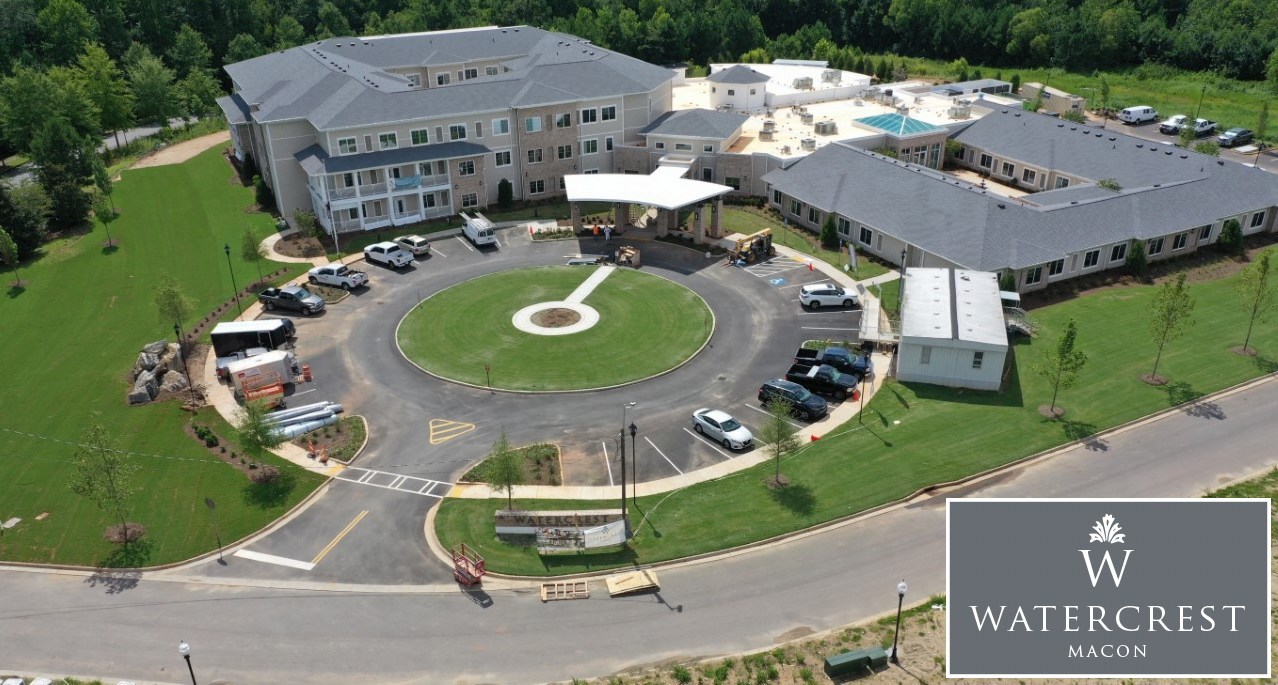 MACON, Ga. — Watercrest Senior Living Group and equity partners, Peninsula U.S. Real Estate and Corecam Capital Partners, have received a certificate of occupancy for Watercrest Macon Assisted Living and Memory Care in Macon.
EMJ construction is finalizing building details alongside Interior Design Associates (IDA), in preparation for the upcoming opening.
Watercrest Macon is a 98-unit, luxury senior living campus comprising 76 assisted living and 22 memory care residences. It is located within the Providence at Bass development featuring high-end residential, retail, dining and entertainment.
Watercrest Macon is one of two senior living development projects that bring together Watercrest, Corecam Capital Partners and Peninsula Alternative Real Estate. Their second project, Watercrest Myrtle Beach Assisted Living and Memory Care is currently under construction in Myrtle Beach, S.C.