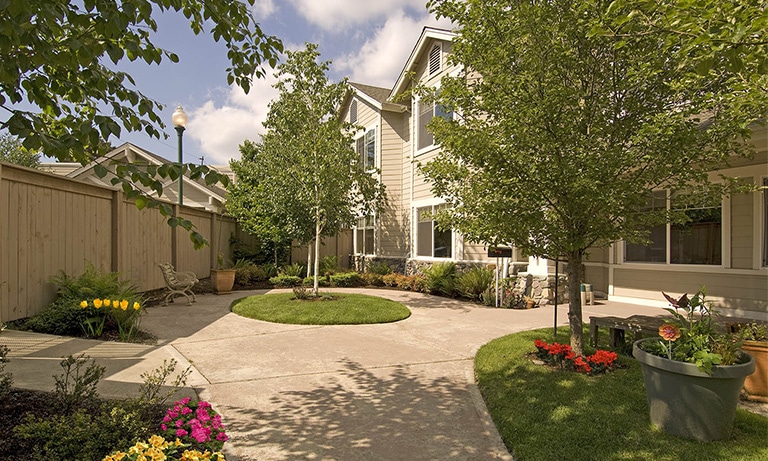 BELLEVUE, Wash. and BOSTON — Aegis Living, a seniors housing owner and operator based in Bellevue, has acquired 10 properties from Healthpeak Properties Inc. (NYSE: PEAK). Aegis already operated the communities under a lease agreement with Healthpeak Properties, a Denver-based real estate investment trust (REIT).
Aegis' joint venture partner on the $350 million acquisition is Blue Moon Capital Partners LP, a Boston-based private equity investor in the seniors housing sector.
The portfolio is located in Washington, California and Nevada, totaling 702 units of assisted living and memory care. The acquired communities include:
• Aegis Living Callahan House (Shoreline, Wash.)
• Aegis Living Shoreline (Shoreline, Wash.)
• Aegis Living Kirkland (Kirkland, Wash.)
• Aegis Living Las Vegas (Las Vegas)
• Aegis Living Dana Point (Dana Point, Calif.)
• Aegis Gardens Fremont (Fremont, Calif.)
• Aegis Living Granada Hills (Granada Hills, Calif.)
• Aegis Living San Francisco (San Francisco)
• Aegis Living Pleasant Hill (Pleasant Hill, Calif.)
• Aegis Living Ventura (Ventura, Calif.)
The transaction is the largest in Aegis' history. The acquisition is the next step in the company's growth strategy, which includes doubling its ownership portfolio by 2030, according to Aegis' founder and CEO Dwayne Clark.
"At a time when we are seeing many operators and traditional senior living investors leave the market, we are leaning in," adds Kris Engskov, president of Aegis. "The challenges presented by COVID-19 have made clear just how critical senior care is and will increasingly become."
The Healthpeak portfolio is the second joint venture purchase between Aegis and Blue Moon Capital. The companies partnered in 2018 to acquire three Class A seniors housing communities in Aptos Calif., Bellevue and Kirkland.
Aegis Living has eight additional communities currently under construction. The privately held company plans to open at least three properties this year, including Aegis Living Bellevue Overlake this spring, Aegis Living Kirkland this summer and Aegis Lake Union in the second half of the year.
In addition to its development pipeline, Aegis plans to purchase more of the properties in its management portfolio. The company currently has ownership stakes in 70 percent of the 32 communities it operates.
Blue Moon Capital Partners invests exclusively in senior housing on behalf of institutional investors through a series of commingled funds and separate accounts. Kathryn Sweeney, co-founder and managing partner of Blue Moon Capital, is currently serving as the treasurer of the American Seniors Housing Association (ASHA), the leading member association of the seniors housing real estate sector.
Healthpeak Properties owns and develops properties in the three private-pay healthcare asset classes of life sciences, seniors housing and medical office. The REIT has recently made significant investments in the life sciences sector, including a $720 million acquisition within Cambridge Discovery Park.
Healthpeak's stock price closed on Monday, Jan. 11 at $28.33 per share, down from $35.33 a year ago.
— John Nelson and Jeff Shaw