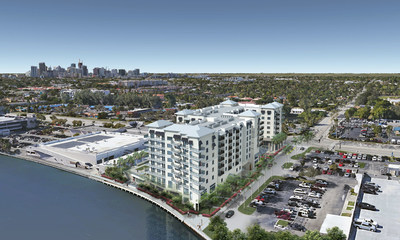 FORT LAUDERDALE, Fla. — Allegro Senior Living has unveiled plans for Allegro Fort Lauderdale, its 12th community in the state.
The eight-story, 280,000-square-foot property will feature 188 units with views of the adjacent waterway and Atlantic Ocean. The community will offer independent living, assisted living and memory care services, though the number of units of each was not disclosed.
Alliance Residential Co. is leading the development. Other partners include MSA Architects and FLYNN Engineering. Allegro Senior Living will assume management and oversight of the community upon completion.
Allegro plans to start pre-sales this month, with a residential opening expected in 2023.
Allegro currently operates 19 senior living communities in the United States, totaling approximately 2,652 units.