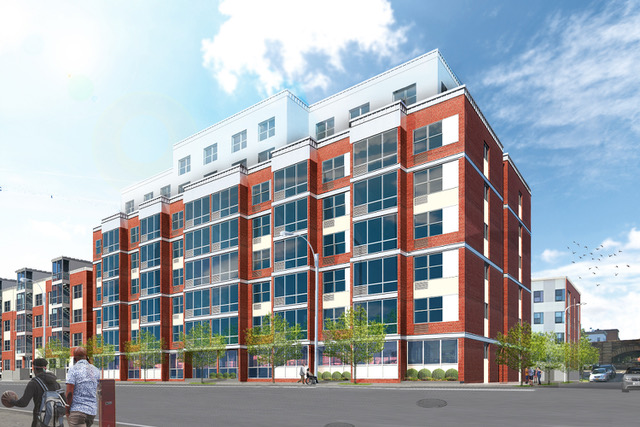 NEW YORK CITY — Catholic Charities Brooklyn and Queens has opened the doors on Pope Francis Apartments at Loreto, a 135-unit affordable seniors housing community in Brooklyn's Brownsville neighborhood.
RKTB Architects designed the community, which features a mix of units for formerly homeless seniors, independent residences and supportive housing.
Built on the former site of a church, the building rises eight stories. The property is designed to match with the adjacent Baretta Apartments, which RKTB designed utilizing the firm's Affordable Infill Prototype (AIP) design template.
Pope Francis Apartments include rooftop solar panels to reduce the building's carbon footprint, and the interiors feature cross-ventilation which further reduces energy consumption for climate control.