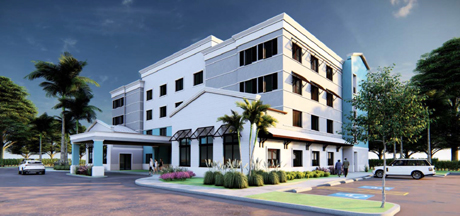 DADELAND, Fla. — Sunset Point ALF, an affiliate of Miami-based real estate development firm CIP Group, and LV Development, an affiliate of Miami-based Linkvest Capital, have formed a joint venture to develop a 40,000-square-foot, 120-bed assisted living facility in an unincorporated area near Dadeland.
The partners acquired the vacant site for $3.7 million from the Stupp Family Partnership. The developers are expected to break ground on the project in the first quarter of 2022
CIP Group and Linkvest Capital, through its LV Lending affiliate, are also developing Miami Springs Town Center, a 120,225 square-foot mixed-use project with 51 rental units and 23,500 square feet of retail in Miami Springs.