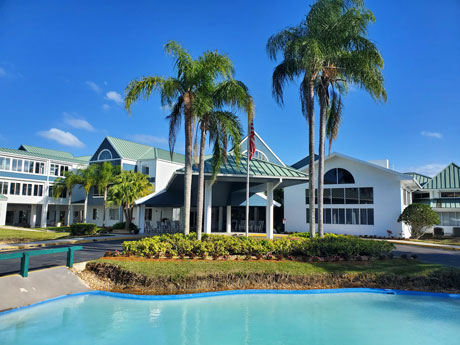 BONITA SPRINGS, Fla. — Discovery Senior Living and National Health Investors (NYSE: NHI) have formed a joint venture to acquire and rebrand nine former Holiday Retirement communities.
The properties are located in Arkansas, Georgia, Ohio, Oklahoma, New Jersey and South Carolina and total 1,094 units. Discovery Senior Living and its subsidiary management companies have taken over operations. Additionally, Discovery will assume operations of Isles of Vero Beach, a 230-unit assisted living community in Vero Beach, Florida, through Discovery and NHI's existing joint venture. That property will be renamed Discovery Village Vero Beach.
The nine communities in the independent living portfolio include:
Apple Blossom, which will be renamed Morada Rogers
Butterfield Place, which will be renamed Morada Fort Smith
Iris Place, which will be renamed TerraBella Epps Bridge
Riverplace, which will be renamed TerraBella Riverplace
Yardley Commons, which will be renamed Seaton Voorhees
Worthington, which will be renamed Rittenhouse Village Gahanna
Silver Arrow Estates, which will be renamed Morada Broken Arrow
Eagle Crest, which will be renamed TerraBella Myrtle Beach
Westminster, which will be renamed TerraBella Greenville
NHI will share ownership of the portfolio with affiliates of the Discovery organization. Of the newly rebranded communities, seven were allocated across Discovery's Morada and TerraBella regional management companies, with the remaining three split up between the provider's Rittenhouse Village, Seaton Senior Living and flagship Discovery Village portfolios.
The move is the latest in a trio of large-scale acquisitions that have seen the Discovery enterprise and its capital partners add 39 communities since Nov. 2. The joint venture with NHI helps establish a debut presence in Arkansas, New Jersey and Ohio, which become the 17th, 18th and 19th states in which the senior living provider now owns and/or operates communities.
"Our decision to pivot from the traditional triple-net lease model to an operating partnership is a milestone moment for [NHI]," says Eric Mendelsohn, president and CEO of NHI.
Including the latest acquisitions, Bonita Springs-based Discovery Senior Living now operates a portfolio of 110 communities totaling more than 15,000 units.