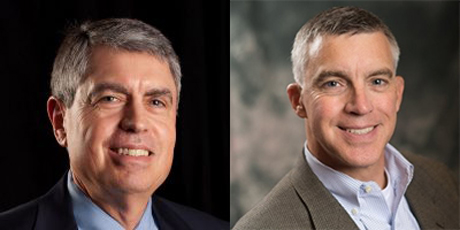 ABILENE, Texas — Chris Coates, president and CEO of Abilene-based ER Senior Management, has retired from his position.
Coates will continue to be a principal and board member in the Evergreen Cos. going forward. Brian Dowd is to take over as CEO in addition to his current responsibilities as COO and CFO.
"I have every confidence in Brian taking the reins from here and I look forward to seeing the continuous growth of ER Senior Management," says Coates, who founded the senior living management company with Dowd in 2010.
ER Senior Management runs independent retirement and full-service senior living campuses in Texas, Illinois and Pennsylvania with plans to expand into Missouri and Indiana.
Coates' senior housing career spans 48 years and has covered all aspects of senior care. Prior to co-founding ER Senior Management and other Evergreen companies, he served as president and COO of American Retirement Corp., where he helped take the company public via an IPO  in 1997 and grow the company to a $400 million owner-operator of 65 senior living properties.
From 1988 to 1993, Coates served as founder and CEO of National Retirement Company. Teamed with a Boston-based private equity firm, he directed the company's acquisition, development and/or management of seven full-service retirement communities consisting of over 800 independent living, assisted living and nursing care units. In addition, NRC provided property management, asset management and consulting services to several third-party owners and lenders, including Bank of Boston, Southeast Bank, CitiBank and the RTC.
From 1985 to 1988, Coates was senior director/division president of the Retirement Housing Division of Radice Corp., where he oversaw the development and operation of several full-service retirement communities. Prior to that, he was founder and president of National Retirement Consultants Inc., a company formed by Coates in 1980 to provide operational management, marketing and consulting services primarily to nonprofit continuing care retirement communities.
From 1973 to 1980, Coates served in several capacities for Christian Home Services Inc. and Christian Services Inc. a developer/operator of nonprofit retirement communities, including executive director, vice president of operations, executive vice president and chief operating officer.
Coates has served as the former chairman of both the American Senior Housing Association and of the Assisted Living Federation of America (now known as Argentum). He helped start the first Seniors Housing Political Action Committee, was an early member of the National Investment Center and served on its Owner's Advisory Counsel for several years.
Dowd has more than 25 years of seniors housing and commercial real estate finance and asset management experience. While serving as chief operating officer of ER Senior Management, he will continue to oversee the company's management business with a focus on asset and financial management.
Over the course of his career as an advisor, lender or principal, Dowd has participated in commercial real estate and seniors housing-related transactions in excess of $10 billion in asset management, first mortgage lending and loan restructures, and CCRC investments.