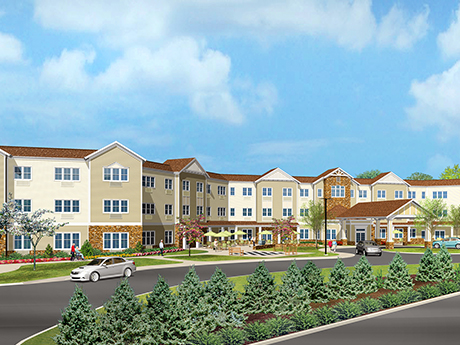 MONTEBELLO, N.Y. — A partnership between owner-operator FilBen Group and Dallas-based private equity firm RSF Partners has broken ground on Braemar at Montebello, a $54 million assisted living facility in New York's Lower Hudson Valley region.
The site is located near Good Samaritan Hospital — Suffern, as well as numerous commercial establishments. The property will span 133,675 square feet and will feature one- and two-bedroom units with an average size of 500 square feet.
H2M Architects + Engineers designed the project, and McAlpine Contracting is handling construction. M&T Bank provided a $34.8 million construction loan for the project, a completion date for which was not disclosed.