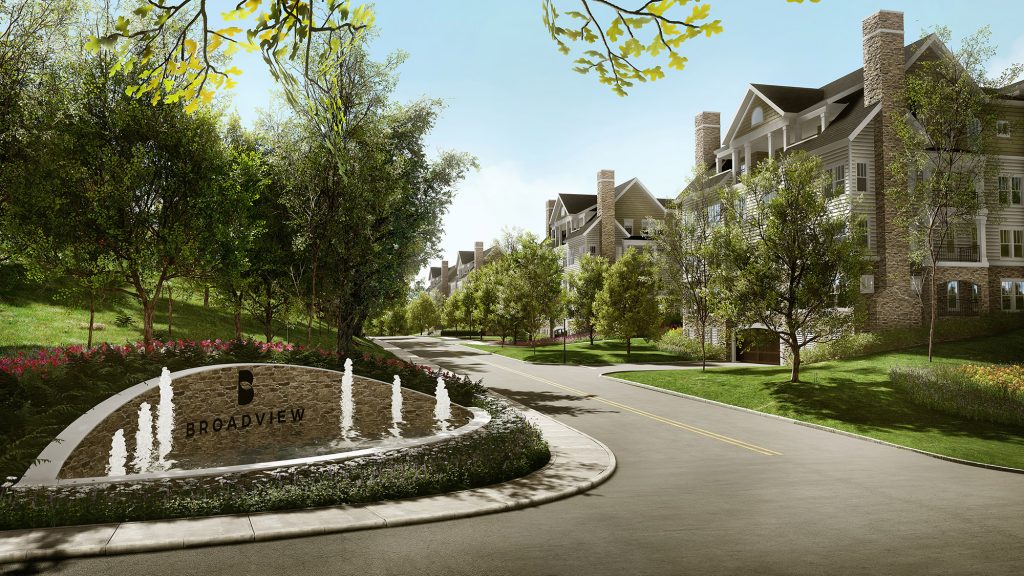 PURCHASE, N.Y. — HJ Sims has arranged $398.1 million in tax-exempt and taxable bonds for Purchase Senior Learning Community Inc., which was formed to develop a new university-based retirement community, Broadview at Purchase College, on the State University of New York Purchase College campus.
Centrally located on campus, Broadview will be a continuing care retirement community (CCRC) consisting of up to 68 assisted living and memory care beds, as well as 220 senior residential apartments and villas, 20 percent of which will be reserved for residents earning no more than 80 percent of the area median income.
Broadview will feature a "learning commons" integrated into a building consisting of classrooms, studios, gathering spaces and performance spaces utilized by Broadview residents, as well as students, for lectures, performances, mentoring and other educational purposes. Residents will enjoy arts and cultural opportunities on campus. Several college administrators, including the president provost and chief financial officer, are active members of the Board of Directors of Broadview.
Bonds were placed with 32 institutional bond funds and individual clients in Sims' Private Wealth Group.