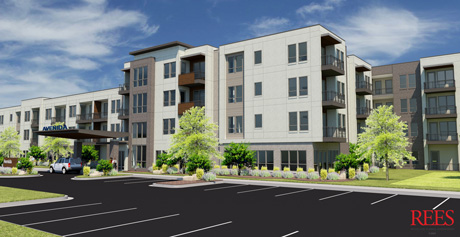 CARROLLTON, Texas — KWA Construction has broken ground on Avenida Carrollton, an active adult community in the Dallas-Fort Worth suburb of Carrollton.
Avenida Carrollton will offer a 155-unit apartment building as well as 48 duplex and triplex cottages. The apartment building will rise four stories and total 202,106 square feet. The cottages total 63,925 square feet.
Developed by Avenida Partners, a California- and Tennessee-based national real estate development firm, Avenida Carrollton marks the company's premier project in Texas and will serve as the flagship location of its expansion within the state.
Meeks + Partners and REES Associates designed the property. Interior amenities will include a 12,500-square-foot, two-story.
As of the 2020 census, Carrollton is the 25th most populous city in Texas and is nestled within the boundaries of Dallas, Denton and Tarrant counties. Avenida is scheduled for completion in September 2023.