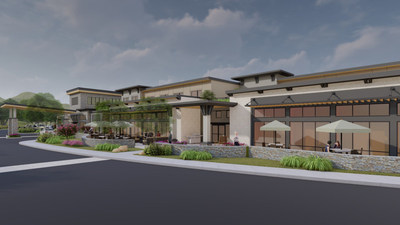 LIVERMORE, Calif. — Mana Investments and Hunter Street Partners LP have unveiled plans for a 128-unit independent living, assisted living and memory care community in the Bay Area city of Livermore.
The project will be part of The Well at Sunset, a mixed-use project featuring medical and creative office space.
Construction on the 130,000-square-foot seniors housing project is slated to start in fourth-quarter 2022.
"There is a significant need for higher quality senior living options around the region, and the City of Livermore is an underserved market," says Scott Murray, partner for Mana Investments.
The Well at Sunset, formerly known as the Sunset Office Plaza, has been revived and rebranded over the past three years to fit a modern, wellness-focused lifestyle. The original complex was built in 1978 and had been vacant since 2013. The first phase of the revitalized project features 49,000 square-feet of office and lifestyle space in six single-story buildings, and is scheduled to open by spring 2022.
To date, more than a third of the available office space has been leased by various tenants.