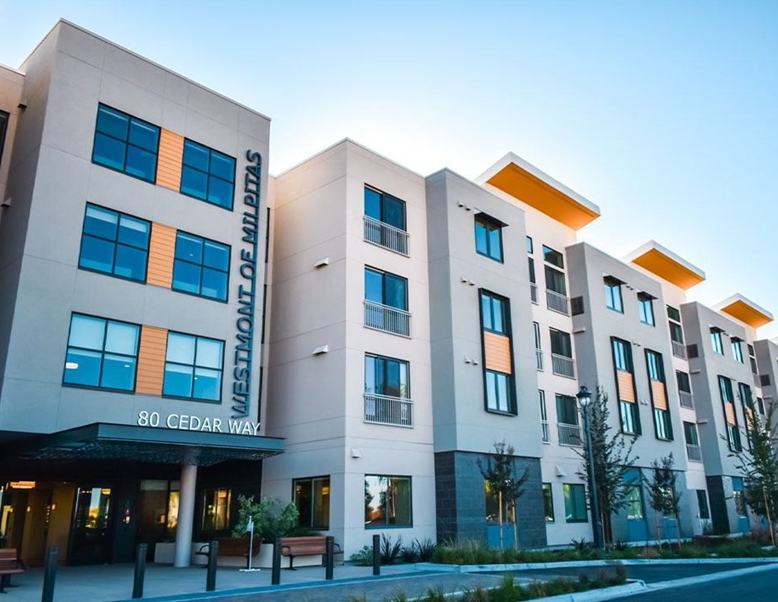 MILPITAS, Calif. — Mesa West Capital has provided a $67 million loan for Westmont of Milpitas, a 199-unit seniors housing community in the Silicon Valley community of Milpitas.
The short-term, first-mortgage loan refinances existing debt for the borrower, a joint venture led by SRM Development. Proceeds from the five-year, floating rate, nonrecourse loan pay off the existing construction loan on the property.
Developed by SRM, Westmont of Milpitas was completed in late 2020 and began accepting residents in February 2021 in the midst of the pandemic. Although leasing was slow due to COVID-19 restrictions, at time of loan closing, the community is well positioned to benefit from the local demographics and market dynamics, according to Matt Snyder, who led the origination team out of Mesa West's Chicago office.
"Milpitas is part of the San Jose MSA, which has above-average population growth of persons 75 and older and strong average and median household income, which is beneficial for seniors housing product," says Snyder. "As the only seniors housing community in the area offering three levels of care and with little competitive supply within a five-mile radius of the community, we expect the sponsors to stabilize the community relatively quickly, especially as we move the Coronavirus from pandemic to endemic."
The four-story community consists of 163 assisted living, 28 memory care and eight independent living units. Westmont of Milpitas is within seven miles of four full-service hospitals and medical centers.
Westmont Living operates the community as a joint venture partner.